It is almost Christmas, and we can assume that you're getting ready to go shopping for some incredible presents that will be the perfect fit for your loved ones. It is that time of the year when you get ready to empty your wallets and get on a shopping spree. Be it for your partner, family or friends, you start planning and choosing a gift for them. But amidst all this hustle and bustle, remember to gift something to yourself too. Yes, if you haven't already come up with a resolution for the new year, your resolution for 2023 should be to focus on 'loving yourself.' And to begin, make sure you get something nice for yourself for Christmas this year. There could not be a better way to celebrate this amazing festival. Therefore, to make your life a little bit simpler, we have produced a list of the 7 coolest gadgets you may give yourself.
Worldwide Travel Charger and Adapter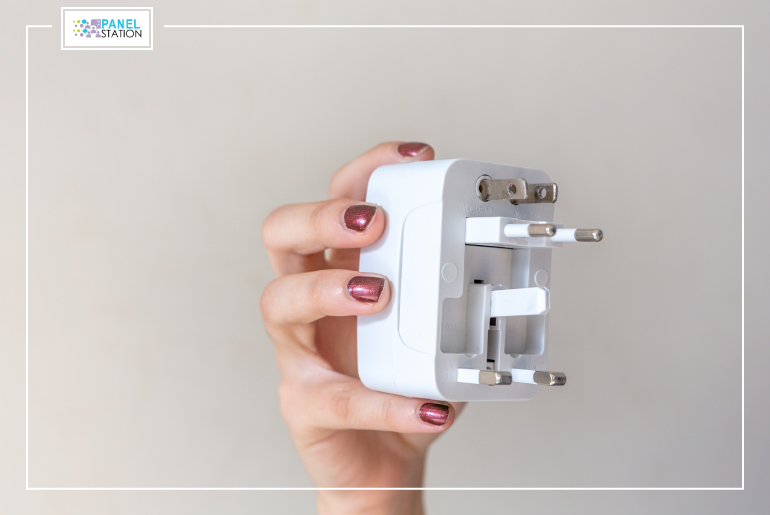 Are you planning a holiday trip? Do you plan to travel the world? If so, a worldwide travel adapter is the coolest gadgets you should have and it should be the first thing to go inside your backpack whenever you are planning to have an overseas trip. Although numerous options are available, an economical choice would be a Universal Travel Charger Adapter. The adapter also comes with a USB port, so you can quickly charge your devices just by connecting to it without needing a separate power brick.
Selfie Flash for Perfect Selfies
No celebration is complete without taking some amazing photos. If your Android smartphone lacks a selfie flash, then worry not; we have a nifty trick to solve the problem of dark selfies. Say Hi to the Selfie Flash. This external flash, along with a 36 LED bulb, is lighter in weight and can easily be carried in your jeans pockets. Just put in 2 AAA batteries and switch it on using the switch at the top of the ring light. So next time you get dressed up for an evening party, don't forget to click an amazing picture of yours and send it to us.
NFC Tags to Keep You Updated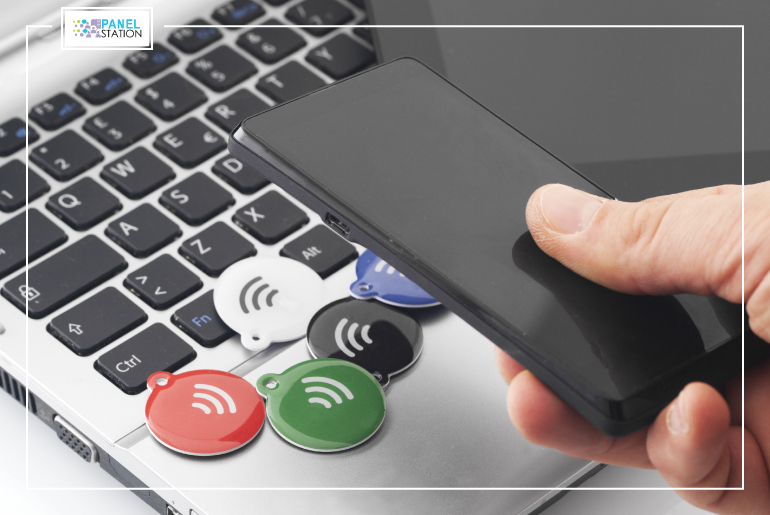 Modern problems need modern solutions. It wasn't that long ago that the concept of paying for groceries or a tank of gas simply by touching one little electronic device to another seemed like something out of a science fiction novel. But this technology is now considered to be standard. Because of advancements in near-field communication (NFC) technology and smart tags that are compatible with NFC, all of this is now feasible. Knowing the fact that you can whip up NFC recipes within a matter of a few minutes, it's imperious that you now own some NFC tags to speed up your mundane work. You only need an NFC-enabled smartphone and an app to write the task to the tag, and you are done. So, don't forget this in your list of coolest gadgets. You can buy NFC Tags here from Amazon. To make things easy, you can win Amazon Vouchers by taking surveys from The Panel Station.
Audio Splitter for You and Your Buddies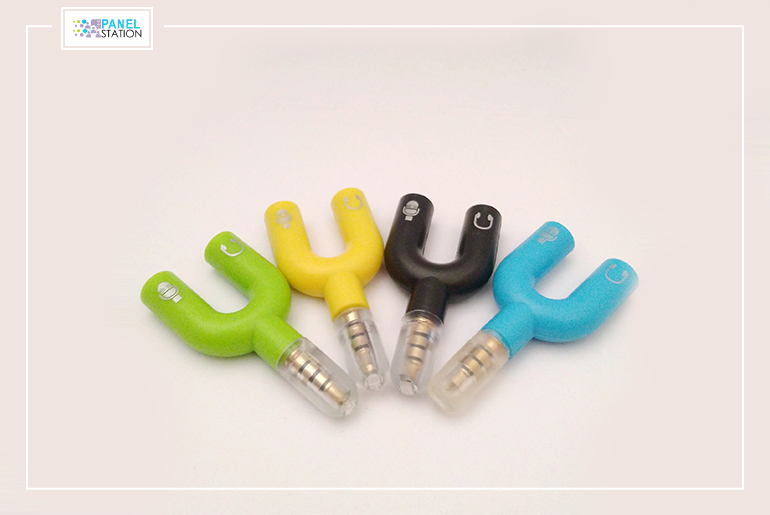 After a long night of the party, you want to relax with some soothing music with your friends. If that is your plan, the five ways audio splitter is a device you must have. If you want to watch your favourite series among your buddies or listen to some music without compromising on its audio quality, then you must get an audio splitter. This cool gadget also comes with it's own AUX cable, so this is helpful if multiple people are watching a movie or listening to music at the same time.
Portable Photo Printer for Instant Prints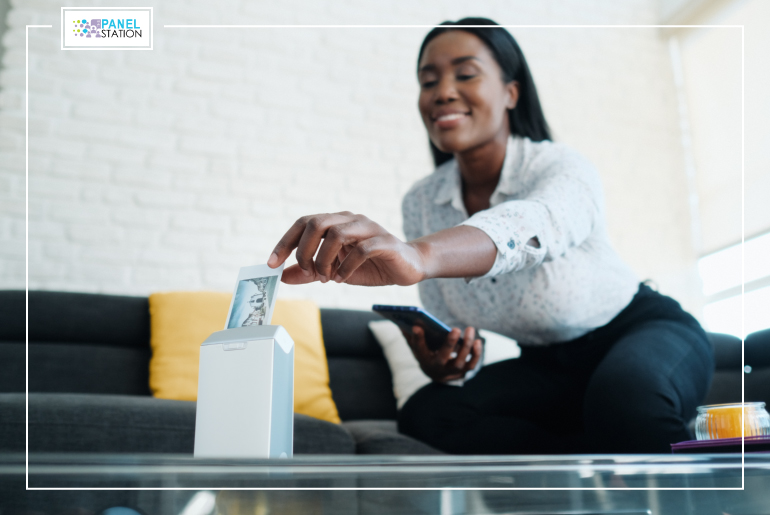 Making a list of some of the coolest gadgets is incomplete without this one. Here's a handy gadget for you – a portable photo printer. Don't just store the amazing pictures you have clicked on your phone. Print it with the help of a portable photo printer and frame those picture-perfect memories. These portable printers let you print your photos anywhere instantly. They are easy to carry and great when you are on a trip with your friends or family.
Self-Stirring Coffee Mug for Lazy Days
While gadgets are playing a vital role in our lives, why not use one for some fun element. Love to have some coffee but feel too lazy to mix coffee powder and sugar. Don't worry. We have got you covered. A self-stirring coffee mug will help you make the perfect coffee. All you have to do is pour your milk, coffee powder and sugar into it, and this cool gadget will quickly and quietly stir all the ingredients to give you a perfect cup of coffee.
Hand Warmer for Warm & Cosy Feeling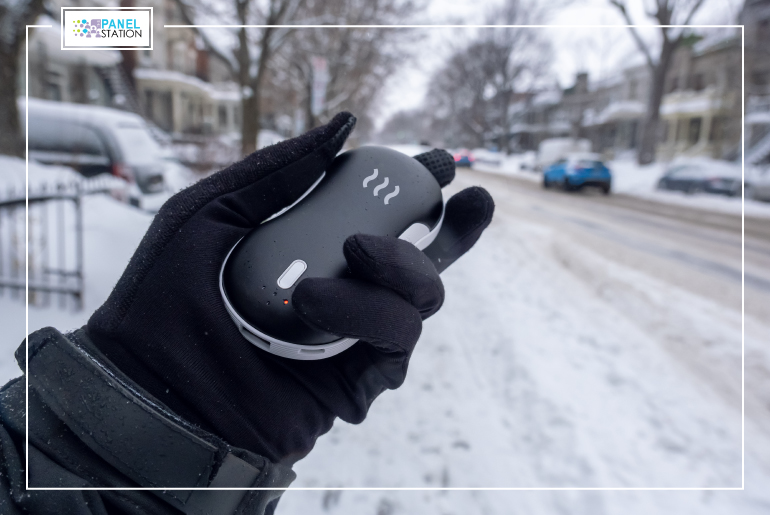 Now, this might sound a little strange, but rechargeable hand warmers are an amazing thing to have during the winter. They are portable pocket heaters, great for outdoor camping, heat therapy and even as gifts. These pocket-size heaters keep your hands warm and comfortable in cold winter. Now you can forget the hassle of rubbing your palm to generate heat or pulling the sleeves of your jacket to hide your arms, or wearing bulky, uncomfortable gloves. Just keep the hand warmers in your palm and enjoy the warmth.
Now that we have given you some amazing ideas on to shop for, go ahead and get some of the coolest gadgets. Well, we are not done yet. We are going to add icing to the cake with another amazing idea. Did you know you can earn some extra money by taking surveys with The Panel Station. Register Now and start taking surveys and earn exciting vouchers and rewards. And you can use these vouchers to buy the gadgets. And if you are from India, we have got some added benefits for you. You can earn Paytm rewards by taking our surveys. Whether you plan to celebrate the festival with your friends and family or wish to do it all alone, these gadgets will help you add fun and excitement to your celebration.