'How to make money online' has remained one of the most popular searches on Google. We have all done it. Be it to handle the growing price rise, to fulfill our little wishes or to have an extra source of income that can act as our financial backup. And if it is not for the above reasons, it can be just for fun. After all, who doesn't like to make some extra money?
In today's digital age, there are countless ways for making money online. From selling homemade products, offering online tuition to making videos on social media platforms, you name it, and it's possible! But, if you're looking for an option that requires minimal effort, then paid online surveys are your best bet. Though it may sound too good to be true, there are several reasons why paid online surveys are an excellent option for making money online. In this blog, we'll explore those reasons in detail.
Convenience: Make Money Online, Anytime and Anywhere
First of all, let's talk about convenience. Paid online surveys are super flexible and convenient. You don't need a designated place or office set up to take surveys. You can take them from the comfort of your home, a coffee shop, or even while you're traveling. There's no strict schedule to adhere to, and that's a huge plus for those who have full-time jobs and are always on the go. Online surveys can be an awesome way for making money online without messing with your regular routine.
Easy to Get Started: Hassle-free and Quick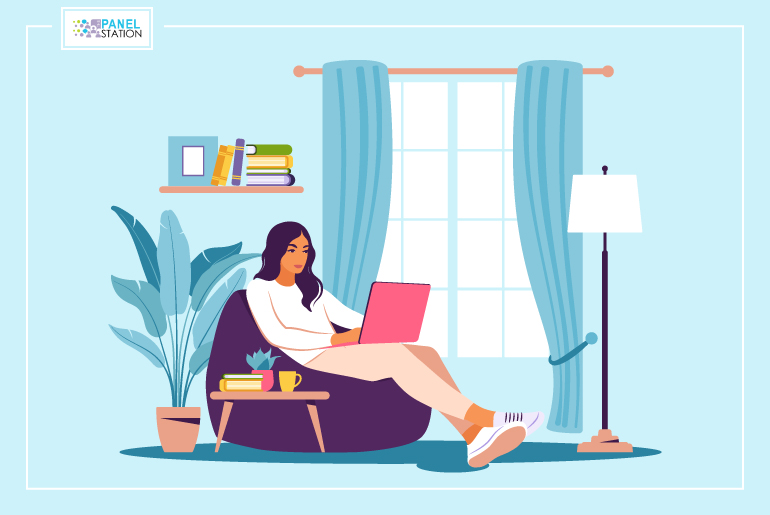 Starting with paid online surveys is a breeze because of how simple and easy the process is. All you need to do is just register on online survey sites. Reputed and legitimate survey sites are free and do not charge you anything for registering or taking surveys. Beware of those sites that do. After registering, you need to fill up the profiler survey to let the site know your general information like age, gender, likings, possessions, hobbies and interests. This step is essential because it allows the survey site to determine whether or not you are a suitable participant for particular surveys; nevertheless, this process is often speedy and uncomplicated. After you have registered, you will immediately begin to receive invitations to participate in surveys either via email, through the website or via a phone notification. It is that easy. To begin your paid online survey journey, try The Panel Station. It is one of the most reliable, safe and trusted online sites for making money through paid surveys.
Open for All : From Young to Old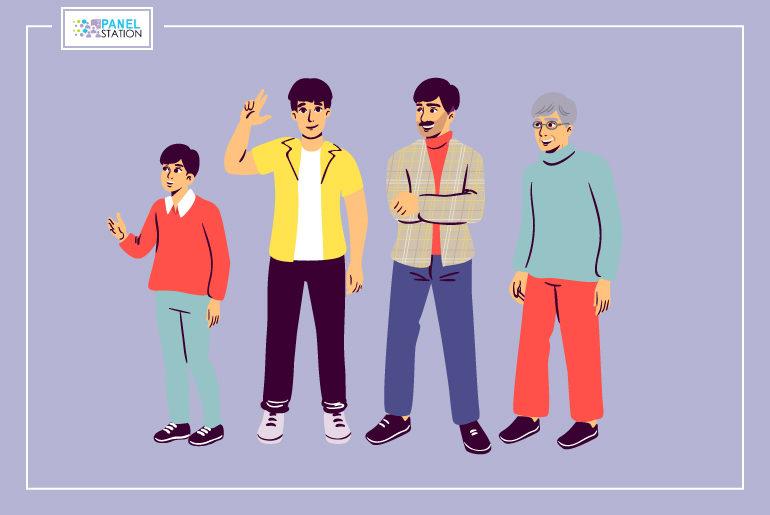 The best part? Online surveys are open for everyone. Whether you're a college student, someone who has retired, or anyone in between, online surveys are an excellent way for making money online. Customers' opinion is valuable to any brand and so they conduct regular market research to understand the needs and requirements of people.  Also, in contrast to the majority of other online money making avenues, taking online surveys does not necessitate any specialized knowledge or experience on your part. 
Because of its flexibility, online surveys are a great choice for anyone who are just beginning to make money online or searching for an easy method to enhance their current income. You won't have to worry about initial investments or payments, and you can start earning money immediately.
Flexibility: Work at Your Own Convenience
Paid online surveys give you a great deal of leeway in terms of the hours you put in and the manner in which you do so. You have the option of participating in surveys only when you have free time, or you can make it a more consistent part of your routine. Because of this flexibility, it is possible for you to complete online surveys in spite of the other commitments and responsibilities you have.
In addition, a lot of websites that conduct surveys have mobile apps that you may use to participate in surveys even when you're not in front of a laptop. This indicates that you have the potential for making money online while doing things like waiting at the bus stop, commuting to work in the morning, or simply going about your daily activities.
Variety of Options: From Rewards to Vouchers
Did you know that there are so many survey websites and platforms that you can choose from? You can register on as many sites as you wish to, and no one will question you on it.
Some sites pay you in cash, while others offer sweet rewards like gift cards or even vouchers from famous brands. And the fun doesn't stop there – you get to pick the types of surveys you want to take! Maybe you're a pro at reviewing products, or maybe you're a whiz at market research. It's totally up to you.
Oh, and did we mention the bonuses? A lot of survey websites offer referral programs or special bonuses for completing a certain number of surveys. This is the fun part of making money online through paid surveys. So the more you participate, the more opportunities you'll have to fatten up that wallet.
Now that you know the benefits of paid online surveys, here's a blog for you to understand how to choose the best paid online survey site.
To Sum it Up:
While taking online surveys might not make you the next Bill Gates, it can definitely help bring in some extra cash flow! The amount you make will depend on how many surveys you take. It could help you pay for groceries and bills or even save up for some cool gadgets. So why not give it a try? So what are you waiting for? Give it a try and see where it takes you! You never know, you might just find a new favorite pastime that also helps you in making money online.