Manushi Chillar, the Miss Universe 2018 who hails from India, when asked the question, "Which profession in the world should be paid the Highest salary?" She replied: Homemakers! And what is better than empowering women by providing them with an opportunity to earn money while caring for the family?
We all know how valuable the role of homemakers is. However, we generally ignore the impact of our homemakers' efforts. The panel station is constantly supportive of empowering homemakers. Every voice is respected on our platform, and those who take the time to share their thoughts are rewarded.
Yes! Homemakers from all over the world have been making money and using this as a secondary or additional source of income for many years. If you are the one, who drives home, here is a chance to pamper yourself sitting at home.
Empowers Women to Financial Independence: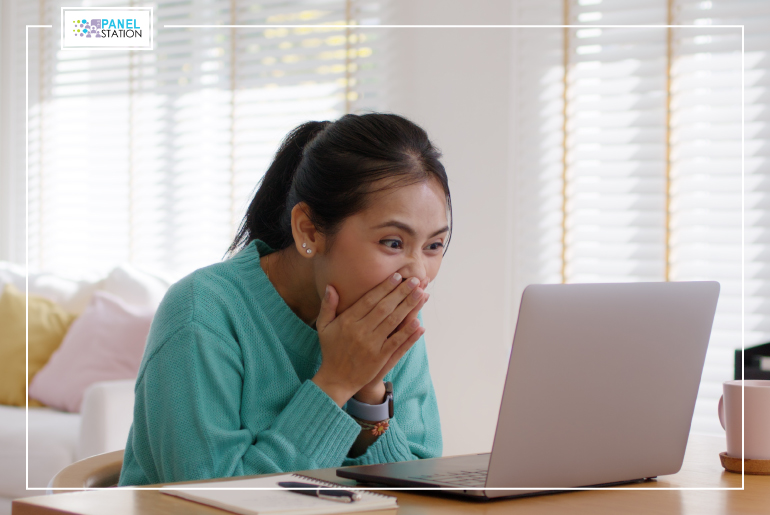 The Panel Station is a platform which empowers women to earn easy and fast money online. We act as a bridge and enable people to establish close-knit with brands by sharing thoughts on various goods and services. In return, our panelists get rewards for sharing what they feel about and expect from a brand. We think it's important to represent your views and have a strong and impactful voice.
We are 6.3 million panelists strong and are present in 40+ countries. This makes the opinions very diverse, and brands get to know every ground detail about their products and services. These opinions are again utilised by the premier brands in improving or producing new products & services based on the consumer opinions they receive. Thus, we empower our women to take a stand when it comes to sharing their opinion. Along with it, we help to get a sense of security with free income from home for homemakers.
Start the Journey with The Panel Station: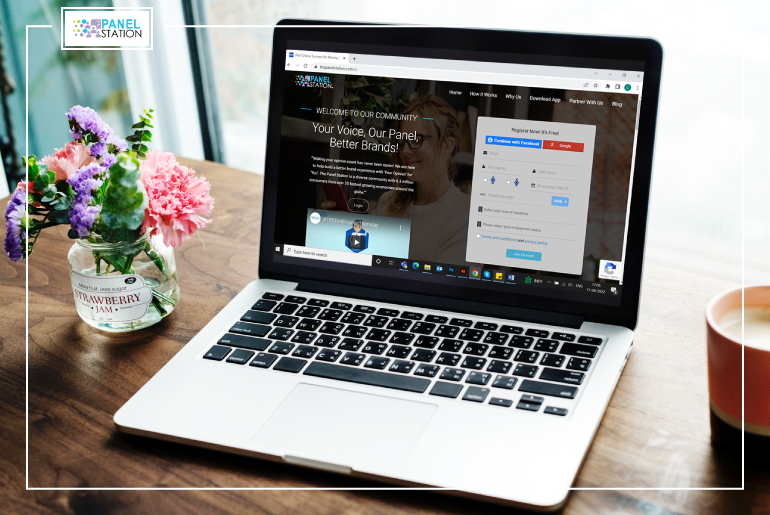 Download our App, Register with us for Free, and you're done with the initial step. That's all you need to do to earn reward points online daily. Once you become a part of our panel, you will be given online surveys to answer. With every survey you complete, you win rewards points which you can redeem. To know the details of vouchers and points valuation, read "The panel station points value & the journey" and gets a glimpse of all the other benefits if you join us.
In every step, The Panel Station makes opinions strong. So, if you want to value your opinion then here's the perfect time to sign up with us and become a valued member of our community.
Earn More with The Panel Station: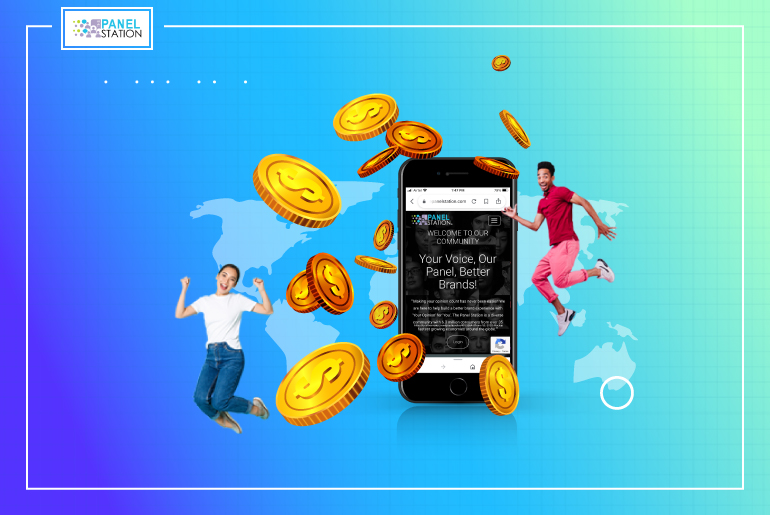 Joining The Panel Station doesn't mean that you can win only by completing surveys. There are many ways to fulfil your wallet with money. We help women to fulfil even the little of a dream that they overlooked for their family or loved ones.
Many homemakers who have become our valuable panelists are earning monthly prize (Sweepstakes) shopping vouchers worth $300. So, when you join us and earn points from surveys, you can buy the tickets for the sweepstakes or monthly prize draw using the reward points you received. The more the reward points, the more tickets you can buy and try your good luck. There is no limit on the purchase or winning the monthly prize draw.
Wanna know more about other earning opportunities? Read "Want a treasure chest full of reward points?" and learn about it.
Join Us Now & Empower Yourself:
Be independent and pamper yourself or surprise everyone out there with the salary you receive just with the surveys. Not alone this, the monthly prize draw or sweepstakes are going to make it up for everything that you might be dreaming about.
Hurry & follow the steps below to become a part of The Panel Station. Earn free money online with no investment.
Participate in our 'Top Reader' contest by commenting and liking our monthly publication and earn another opportunity to win more rewards points.