Motherhood is a phase in life where expectations meet reality, dreams meet responsibilities, and challenges must be faced head-on. You can waltz your way into motherhood, but living it is nothing less than a roller coaster ride. You, as a mother, might be juggling between children, family, friends and work, and if we are not wrong, you must be trying to do it all at the same time. We know that being a mother, taking care of your kid is the most important job of your life, but is it all that defines you? As a mother, it is important to take care of yourself too. Motherhood and self-care go hand in hand. So, to all the mothers out there, we have a question. Are you doing enough?
No, we don't question your skills in taking care of your child. What we want to know is whether you are doing enough to take care of yourself. Is having some 'Me-Time' a part of your daily routine?
Why You Must Have 'Me-Time'
You, as a mother, have a lot on your plate. It's not an easy feat! However, we want to remind you that it's essential to prioritize yourself amidst all the chaos. We believe that taking care of yourself is just as important as taking care of your loved ones. So why not start now and make yourself a priority?
We know that it can be tough to find time for yourself, but even small moments of self-care can make a big difference in your mental and physical well-being. So whether it's taking a walk, reading a book, or indulging in a hobby, we encourage you to carve out some time for yourself each day. Let's talk about ways to achieve mental, physical and emotional peace that will help you in the long run. 
Also, as Mother's Day is just around the corner, why don't you do something amazing for yourself? This Mother's Day, gift yourself some me-time. Join The Panel Station. Have fun while earning a passive income in your me-time on Mother's Day and on every day. And as a Mother's Day special gift, you get a joining bonus of 800 points if you register by 31st May 2023.
How to Invest in 'Me-time'
Find Mental Peace: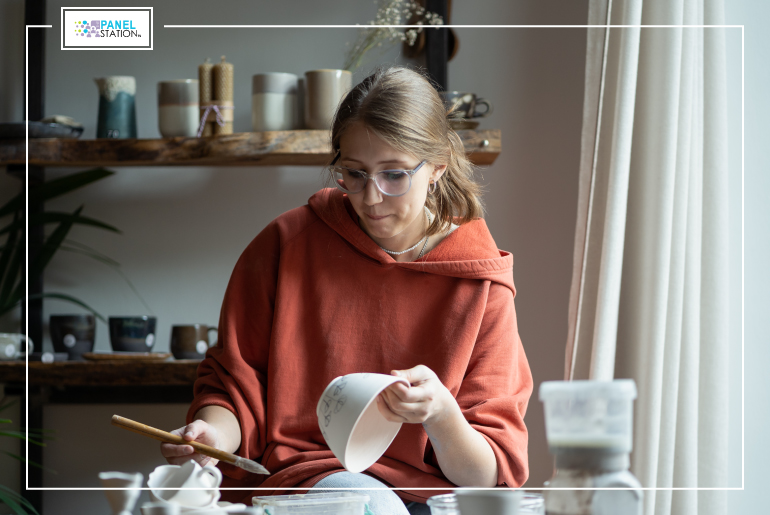 Can you relate to the feeling of wishing for just a few more hours in the day for yourself? Won't that be an amazing Mother's Day gift idea? As mothers, you have so many responsibilities and wear so many hats that it can be hard to find time for yourself. Taking care of yourself isn't selfish – it's necessary for your mental and physical health, as well as your happiness. As a mom, you need to prioritize your own well-being so that you can better take care of your children.
So, make sure you're setting aside at least 15 minutes a day to do something just for yourself. Whether that means reading a book, going for a walk, or indulging in a hobby, it's important to have that time to regroup and recharge. And don't be afraid to take it a step further – plan a solo trip or treat yourself to a weekend at a resort. These experiences can give you a fresh perspective and help you appreciate all the good things in your life.
Remember, "me-time" isn't a luxury that detracts from your parenting – it's a necessary part of being a happy and healthy mom. So go ahead, take that time for yourself – you deserve it!
Be Emotionally Independent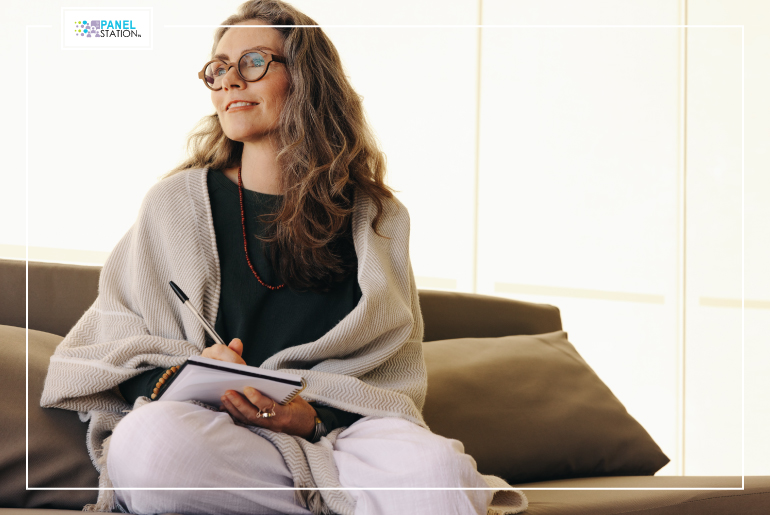 As a mother, your life revolves around your children. But when they eventually fly the nest, it can leave you feeling empty and devoid. That's why it's important to work towards emotional independence.
Emotional independence is not about suppressing your emotions or running away from them. It's about learning to acknowledge and manage your feelings without depending on external validation. 
If you're looking to cultivate emotional independence, we recommend starting with a simple exercise. Write down the thoughts and beliefs that keep you emotionally dependent, such as "I need others to validate my feelings." Then, practice replacing those thoughts with more neutral and adaptive ones like "I am capable of handling difficult emotions that come up."
By taking these small steps, you can learn to be more emotionally self-sufficient and find a sense of peace within yourself. Trust us, it's worth it!
Financially Independent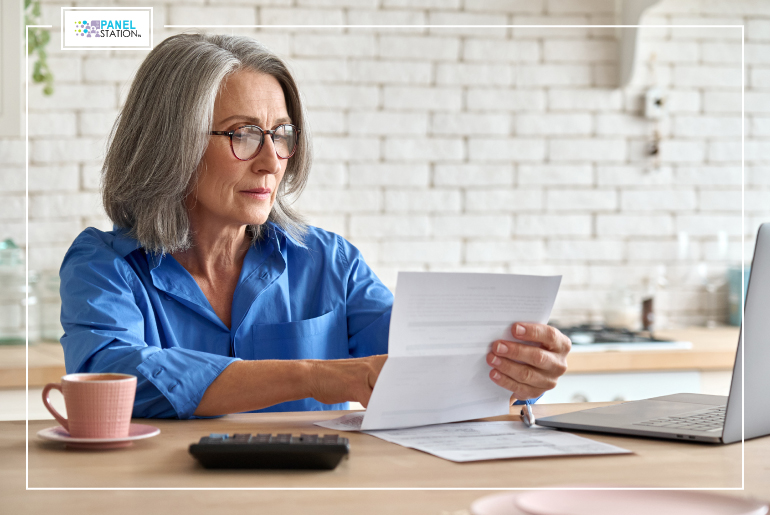 We all know the importance of financial independence. But how many of you, as mothers, practice it? There are many in the world who still depend on their partners for financial support. In fact, there are many working women who take help from others when it comes to investments or filing taxes. Financial independence is not just about earning for yourself or your family. It is also about managing your finances. 
Spare some time to learn about finance, taxes and investment in order to make informed decisions and secure your financial future. Investment plans are crucial for securing your financial future. Explore easy and simple ways to earn money. This will help you gain independence and feel empowered. Invest your time in developing a hobby that has the potential to generate income. 
Online surveys are a fantastic option if you are looking to earn money from the comfort of your own home. With just a few clicks, you can start earning cash by sharing your opinions and insights with top brands and companies. The Panel Station is an excellent online survey platform that offers amazing rewards in the form of cash and gift vouchers for completing surveys. You'll love how effortless, speedy and hassle-free it is. Don't miss out on this opportunity. Register on The Panel Station by 31st May 2023 and earn a Mother's Day special joining bonus 800 points. 
Let Your Voice be Heard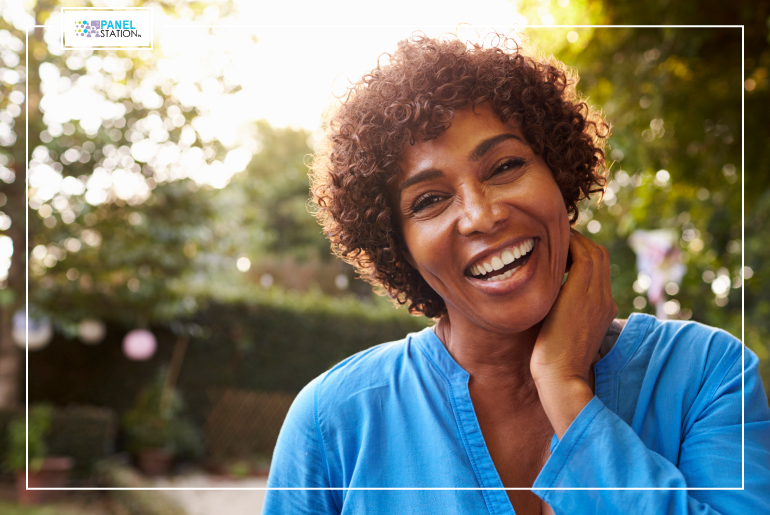 As a mom, you know that your family's happiness and well-being are your top priorities. It's easy for your own wishes and dreams to get pushed aside in the face of all your other responsibilities. But here's the thing – it's time to break that pattern and start putting yourself first.
That's where The Panel Station comes in. This platform offers you the opportunity to voice your opinion through surveys, all while earning cash and gift vouchers from top brands. It's the perfect way to carve out some "me-time" for yourself and get rewarded for it at the same time.
Think about it – you can sit down with a cup of coffee, answer a few questions about products and services that interest you, and get paid for it. It's an easy and effortless way to make a little extra cash while also having some time to yourself.
Plus, by participating in surveys on The Panel Station, you're helping top brands and companies make decisions about their products and services. Your opinions matter, and this platform is the perfect way to share them and make a difference.
So if you're ready to prioritize yourself and your own growth, sign up with The Panel Station today to get some quality me-time. Earn a Mother's Day special joining bonus of 800 points. 
Note: Once you register, mail them from the mail ID you just registered with, your country name with the subject line #mymothersdaygift at surveys@thepanelstation.com and claim the points.