What do you think is the most precious thing in life? You might think of diamonds or other precious metals. Some of you might say' love'. But we say it is the 'time' that is the most valuable and precious thing. Therefore, it's imperative that we make the most of our time and cherish the moments we have with the people we love.
Your mother has been there for you through thick and thin, providing you with unwavering support and unconditional love. She has made countless sacrifices to ensure that you have a better life. From the moment you were born, she has been your guiding light, teaching you, nurturing you, and protecting you every step of the way. Her love is selfless and her care is unmatched. She has always put your needs before her own. And this Mother's Day is the perfect time to show her how much you appreciate and love her by engaging in some wonderful Mother's Day activities. 
Yes, this Mother's Day, make your mom feel special, loved, and appreciated by spending quality time with her. No, we don't just mean a quick phone call or a text message. We mean really being present with her, talking to her, listening to her, and creating beautiful memories together. In fact we have chalked out a special one day plan, just for you and your mom. This can be the perfect Mother's Day gift. And if you are someone who is staying far away and cannot make it home on this special day, spend some time with your friend's mom or friends who are moms or someone you consider as a motherly figure. Trust us, they will love it.
Start Your Day With Some Sunshine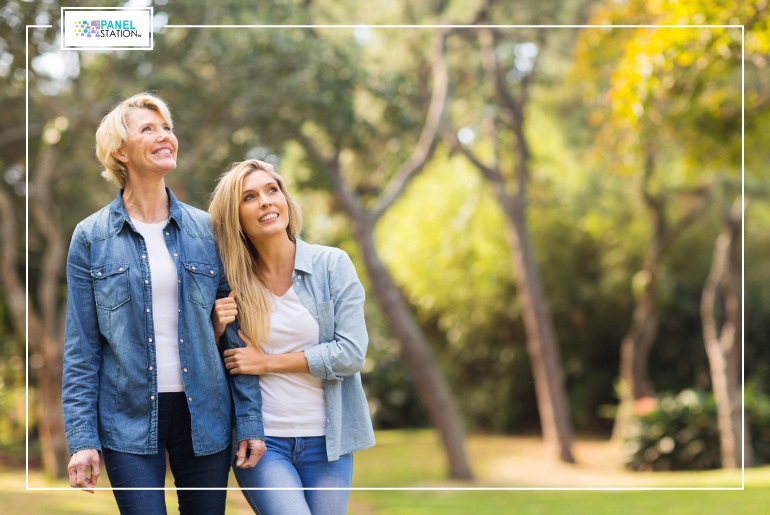 A simple activity like going for a stroll with your mother might turn into a really meaningful and memorable bonding moment. This is one of the best Mother's Day activities as it is an opportunity to take things easy and enjoy the company of each other. You can talk about anything and everything as you walk together, catch up on what has been going on in each other's life, or simply enjoy the silence together. Who knows, you might discover new places like a coffee shop or a quiet bench in the park that can become your next favorite place.
Make Her Something Special For Breakfast
One of the best Mother's Day activities that will bring a smile on her face can be a delectable breakfast prepared with love. Give your mom a break from the kitchen chores she has been doing and surprise her with a delicious homemade breakfast. Try cooking something she really loves and make it the way she likes them. Cooking for your mom not only shows her how much you care but also gives you a chance to bond over food and create lasting memories together. Food has the magical ability to bring people together. So, put on your apron and get ready to impress your mom with your culinary skills! Who knows, you might even discover a new favorite recipe or make some unforgettable memories.
Relax and Make the Most Out of it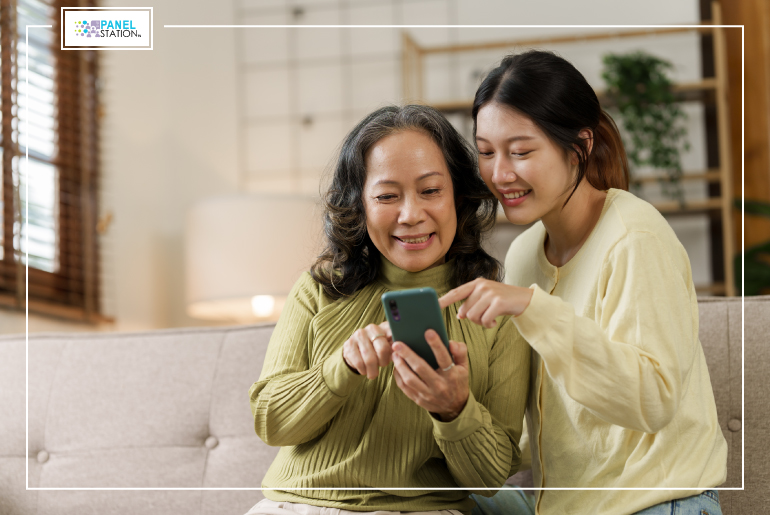 After working your culinary magic in the kitchen, it's time to reward yourself by kicking your feet up to relax on the couch with your mom. And while you're relaxing, why don't you introduce her to an excellent idea for making passive income straight from the comfort of her couch? If you are looking for easy and fun Mother's Day activities, you must try online surveys.
All that is required of you is to sign your mother up on The Panel Station. Here she can win attractive rewards and coupons by participating in surveys. And that's not all! She can also win prizes from major brands like Amazon, PayPal, Walmart, and Uber by taking part in the many contests and giveaways that are held on The Panel Station's social media platforms. Who knew that hanging out with your mom and enjoying some leisure time could also be a wonderful way to bring in some additional cash?
So, Register Today and get a Mother's Day Special  joining bonus of 800 points. It's a gift from us. You can redeem your points from top brands like Amazon, Uber Eats, PayPal etc. around the world too. 
Try a Different Cuisine For Lunch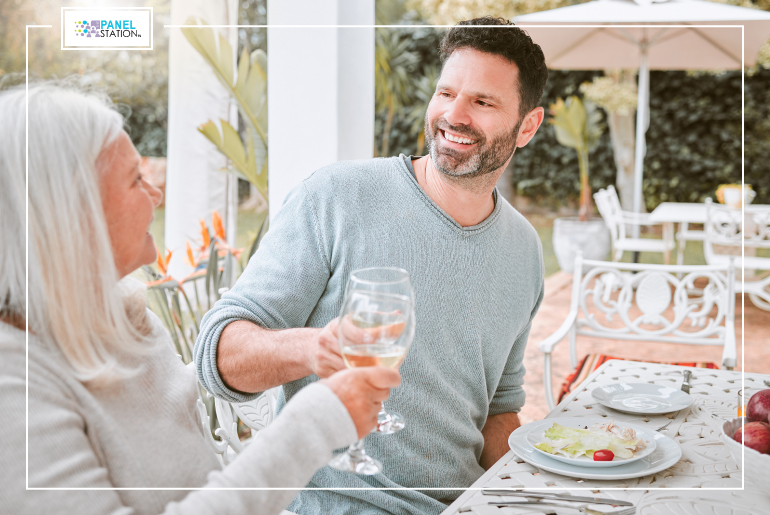 This Mother's Day, make it experimental and exciting. Embark on a culinary adventure and satisfy all your taste buds. Whether you're feeling brave enough to attempt a new recipe or you're planning to try out a new restaurant, nothing should hold you back. Have a lunch date with your mom that will leave you feeling like a happy, well-fed panda.
Learn a Skill Your Mom is Expert in
If you were looking to pick up a new hobby, today's your lucky day! Who needs expensive classes when you have your own personal expert in the form of your mom? Get ready to be schooled in a new skill by the one and only master of all trades – your mom! Plus, you'll get to spend some quality time together. Win-win! Want to try a more exciting Mother's Day activity? Have you ever thought of teaching your mom a thing or two about technology? Maybe it's time to introduce her to  social media. Who knows, she might even become the next viral sensation! 
So while you are trying to be your mom's tech hero, let her indulge in the joy of earning rewards. Register her with The Panel Station today.  It's a Mother's Day gift she will cherish forever.  Earn a Mother's Day special joining bonus of 800 points. 
End Your Day With a Movie
There can nothing be better than ending your day with a movie. Time to indulge in some serious couch potato thing! Grab a bucket of buttery popcorn and let the movie marathon begin! To make things easy, here's a list of movies we suggest to make your celebration special. 
The Joy Luck Club – Based on the bestselling novel by Amy Tan, this movie explores the relationship between Chinese-American mothers and their daughters.
Little Women – A timeless classic that celebrates the bond between sisters and the love of a mother.
Mamma Mia! – This feel-good musical will have you and your mom singing and dancing along to all the ABBA hits.
The Blind Side – This inspiring movie is based on the true story of a homeless teen who finds a home and a family with a caring and determined woman. It's a heartwarming story that you and your mom are sure to love.
To Conclude
Spending quality time with your mom is a way to convey how much love and appreciation you have for her and for everything she has done for you. Therefore, make an effort to create new memories through innovative Mother's Day activities, take time to reflect on previous experiences, and just take pleasure in each other's company. We can assure you that there is nothing more valuable than having a meaningful conversation with your mother.
And if you are looking for an activity where you can earn while spending some quality time, sign up for The Panel Station today. Earn a Mother's Day special joining bonus of 800 points. 
Note:
Once you register, mail us your country name with the subject line #mymothersdaygift at surveys@thepanelstation.com.