Winter is all about celebrations. You must have a lot of things to do between Halloween and the New Year, such as shopping for winter apparel, organising your vacation, and going to dinners and parties. And why on earth not? Festivals are occasions that should be celebrated and taken pleasure in. But even amid all the merriment, you shouldn't overlook the need to take care of your skin. After all, the thing that will draw the most attention to you will be that smile that is worth a million dollars and that dazzling, lit-up face of yours. A few all-natural ingredients and some simple, chemical-free techniques are all you need to create the ideal environment for your skin to glow during the holiday season. So, we are here to provide you with simple winter skin care hacks to prepare your skin for the upcoming season. Let's make sure that you stand out from the crowd and walk your own magnificent ramps.
Add The Most Essential Gift of Nature to Your Skin
Yes, you guessed it right! We are talking about water. Drinking lots of water is key to healthy skin. On average, one must drink 3-4 litres of water daily. Water helps in releasing toxins from your skin and keeps it healthy. It's even said that water can be enough to heal skin alone. Here's a list of amazing benefits that drinking water can have on your skin.
Repair sagging skin
Maintain a good Ph balance
Moisturise and maintain elasticity
Reduce wrinkles
Remove toxins
The Gift of Toning and Glow for Your Skin
This is the easiest and simplest winter skin care hack. Rose water or Gulab Jal is the extract of fresh rose petals made to soothe skin. Add a few drops of Gulab Jal or Rosewater in cotton and dab your skin with that. This will help to tone the skin perfectly. Wash your skin with lukewarm water. Apply honey on your face and let it just be there while you enjoy your coffee or T.V show, or maybe cook something delicious. 15- 20 minutes later, wash it off with cold water (Do not miss the cold water). There you go! Continue for a few days, and let us know the difference.
Let Nature Heal You
Let's make some winter skin care facepack. Have you ever tried the ancient Indian technique of ubtan? It is a simple mix of all-natural ingredients that cleanse your skin and give a golden radiance. Ubtan can be used as a natural face pack once or twice a week.Make sure to use organic ingredients for better results. Follow the steps below to make a quick homemade ubtan.
Ingredients: 
1 tsp of chickpea flour
1tbsp of yoghurt
A pinch of turmeric powder
½ tsp of honey
Add a few drops of rosewater to make it into a thick paste. Apply it on the face for 4-5 minutes and wash it off with cold water. Time to blow away the world with your perfect and natural radiance.
Vitamin C: The Science Behind Perfect Skin Care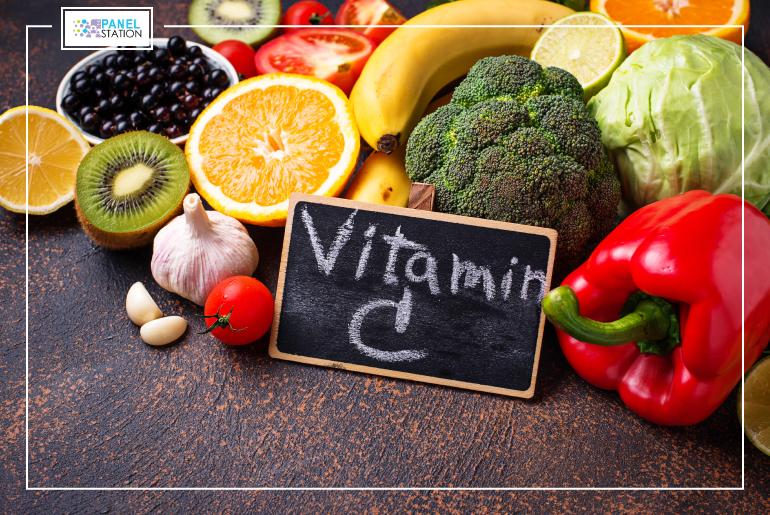 Let science have its role while you enjoy some tasty winter skin care hacks for perfectly glowing skin. Citrus has amazing antioxidant properties, which help in making skin radiantly glowing. Vitamin C's role is also evident in protecting the skin cells from UV damage. Here is a list of a few ingredients that are a rich source of Vitamin C.
Orange
Kiwi
Strawberry
Lemon
Grapefruit
Time to fill your home with the Vitamin C effect.
Add Seaweed to Your Skin Care List Now
Seaweed is not that popular and might be known only by a few. However, this item is easily available at any skin care shop. It has a natural property that removes dead skin cells and treats blackheads. Not only these, but this magical gift of nature also acts as a cleanser and gives a long-lasting moisturised look to the skin. Look for products like winter cold creams, winter skin care products, and anti-ageing products that have seaweed as an ingredient in them. Gear up and reinvent your beautiful skin!
Don't Forget the Sunscreen
While you might feel that winter is all about cold, snow, jackets, and gloves, do not forget that the sun rays in winter are as harsh as the summer. Skin tends to lose its moisture quicker, making it dry and rough. So, apply a layer of sunscreen before you step out.
Finally, Use a Good Humidifier to Maintain Moisture In Air
In winter, the air is drier and colder, leading to dry skin and cracked lips. To keep your skin hydrated, get a good humidifier and run it in a place where you spend most of your time. You can run it overnight if you stay in places with less humidity.
You Are All Set Now
Now that we have provided you with a list of simple winter skin care hacks to implement, it is important to follow some fundamental health recommendations, such as consuming a balanced diet, getting plenty of sleep, and maintaining a healthy fluid intake. So, go ahead and be gorgeous during this winter festivities.