Have you ever received rewards for expressing your opinions? Yes, it is possible. With the panel station, you can create additional income via opinion sharing. The Panel Station points value is more than you expect. You can earn up to 25 dollars by taking surveys. Your goal for undertaking this quest is much more crucial than merely receiving rewards. Future goods and services benefit from your honest insights.
Leading market research firm The Panel Station has spread over 40 developing markets. With more than 6.3 million panellists, we are able to provide businesses with insightful information about customer personas that aid brands in making decisions. Many corporate behemoths fail to adapt, which is a significant cause of bankruptcy. By conducting market research, brands can determine what they must do and when they must do it. It enables you to foresee specific 'trends' declines and what business opportunities are currently not a good idea.
Our panellists ought to be rewarded for contributing their insightful opinions that will help determine the direction of enterprises. When you become a panellist, you become a part of a community specialising in market research and with your viewpoints, you acquire the potential to influence change.
How Does The Panel Station Platform Work?
You enter one of the prestigious communities as soon as you register with The Panel Station and become a valuable member. You will receive daily surveys and an excellent opportunity to contribute to the market's growth by sharing an expert opinion. Depending on the requirements, you may expect up to 80 surveys on average. For every complete survey, you will be rewarded with points. According to The Panel Station points value, you can earn up to 7000 points or more in multiple ways. Of course, if your currency is not the dollar, then we ensure you will only be compensated in your regional currency.
Let us take you on a quick overview of how the platform works for you:
Registration: 

Register with us will be the first step. "How to register with the panel station" is a blog that is curated for you to guide you through your registration process.

Profile Update: 

After registration, you need to create your profile. Step two is not only mandatory but also beneficial for you. Perfect profiling will lead you to surveys that perfectly match your interest or field of expertise.

Surveys:

Whenever a new survey is up, you will be notified via your registered email address. In addition, you will have complete access to your panel station dashboard, in which you will be able to view surveys that match your profile.

Sharing Opinion: 

This is the easiest part. Depending on the business's needs, you just need to answer a few questions designed for you. A typical survey takes 10 to 20 minutes of your time. As we value your time and opinion, based on the duration and type of survey, you will be rewarded with points from 100 points to 1200 points.
The Panel Station 5000 points value in India is 700 rupees. So, we provide you with an effective and constant way to generate a stable second source of income through the panel station survey platform.
The fact that you can convert your points into vouchers is a perk. Those vouchers will be entirely determined to fulfil your needs and wishes. And with that extra money in your pocket, just imagine what else you can buy? A lot, right?
How Can You Earn More With The Panel Station?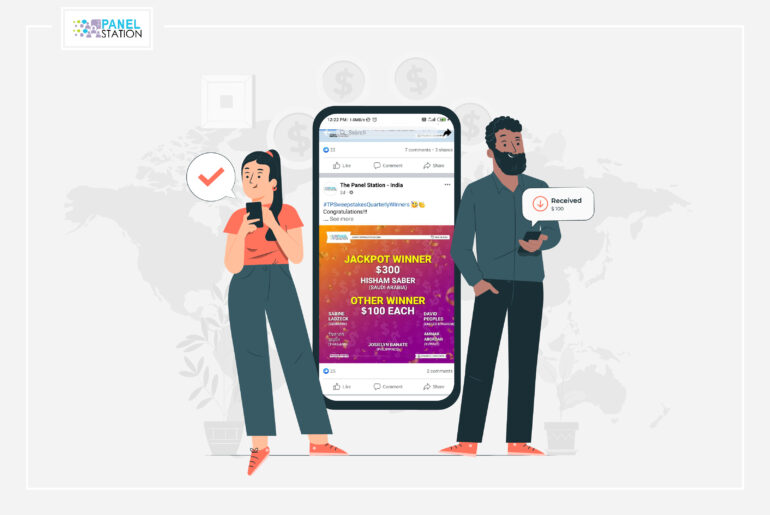 Your journey with us doesn't end with taking surveys and sharing opinions. We thrive on improving your earnings in every way possible. So, if you are a reader or a social pro, you can add additional points to your account.
How? Well, let us explain. You can earn points for completing surveys daily, wherein through social media, you can earn about 200 points to 5000 points monthly. You just need to follow our social pages, and you will get a chance to participate in our daily, weekly, and monthly contest. Take your part and win points.
Also, if you are the one who loves reading blogs, you have owned our hurt. By commenting on our monthly blogs, you will be able to receive 500 points and will be crowned as Top Reader.
Isn't that great? Of course, it is. So, wasting time on social media could provide you with the opportunity to earn extra. But you need to make sure you need to spend time with us only.
What Are the Incentive Partners of The Panel Station?
In order to offer a seamless experience, the panel station has established collaboration with international and regional incentive partners.
For instance, we have partnerships with Target, eBay, Amazon, and other companies for our USA panellists. Similarly, we have partnered with well-known regional incentive providers for you. You can continue with redemption using the points you gained after giving your opinion. The Panel Station typically needs 4 to 6 weeks to complete redemption.
In case you are wondering, here is the list of country-specific incentive partners: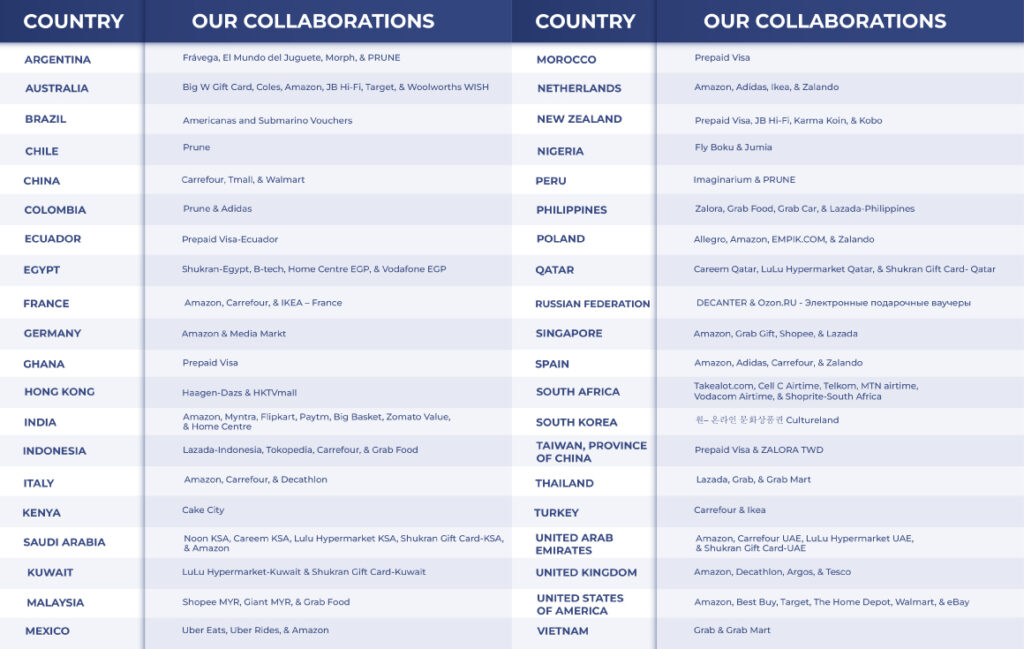 What Is The Panel Station Points Value in India or Other Countries? 
Now, it is time to disclose your major concern – The Panel Station points value in India or other countries. The value of currencies always fluctuates. The Panel Station points  has some fixed currency value depending on markets to avoid confusion for our panellists.
The following table is equipped with the information that you seek. Get a glimpse of The Panel Station points value:
If your country is not on the list, find out more here.
We're Closing Here,
But your journey with us will never end. The Panel Station values opinions and believes each opinion contributes to a better world. Join us straight away! Be a part of a diverse community where you are valued.