The vacation is over. For kids, this is the time to pack their bags and get ready for back to school. This transition from a laidback holiday mood to a busy school routine is like a lifestyle change. It is hard for any person, especially for a child. Guiding kids for a smooth transition to school and academic life should be the primary focus for the parents. Being harsh or strict is not an option for children and can harm them mentally.
Many kids are likely to have some challenging social & educational learning issues at some point in their school years. Any youngster can struggle to adjust to returning to school after the holidays.
We understand that the concern is genuine, and this article is curated just for you. This will ensure a smooth transition for children after the summer holidays or any extended vacation. But before we delve into the tips to tackle it, let's understand if this transition is so hard.
Understanding Your Child:
Any transition, whether hormonal or lifestyle-related, can have a big impact on a child and is possiblly challenging to get them to return to their studies. Some children may struggle to adjust to returning back to school after the holidays because they are worn out and aren't getting enough sleep.
Additionally, the abundance of lights, sounds, and physical contact from other students may be overwhelming for some children. Even if their teacher permits them to leave their desks, some children may need to walk around and feel constrained at school.
Children may feel insecure while away from home, especially little ones, because they worry about you or themselves when you are apart. To avoid the hassle and send your kid back to school happily, try the following tips and tricks.
Ten Tips to Bring Your Kids Back to School Zone:
Setting Up a Routine:
We know how motivated one feels when they have successfully set a pattern for their day. It brings joy and prevents the mind from being cluttered all over. You can apply a similar strategy for getting your child back to school mode.
Make sure that the routine you design is practical and achievable. Take it slowly; you cannot expect a seed to grow into a tree the next day.
Don't forget about,
Healthy sleep habits – around 9-11 hours for kids aged 5 to 13 and 8 to 10 hours for those aged 14 to 17.
Exercise about one hour per day of moderate to vigorous physical activity three times a week.
Diet during the first week back because being in vacation mode can cause disruption.
Share Your School Days' Story:
Nothing inspires like stories, especially when the teller is a known person. Kids love to listen to stories. You can share your school incidents, funny stories, your struggle as a school-going kid, and more to motivate your child to go back to school. This is the best way you can pull their attention to the world of school again.
Discuss Returning to School: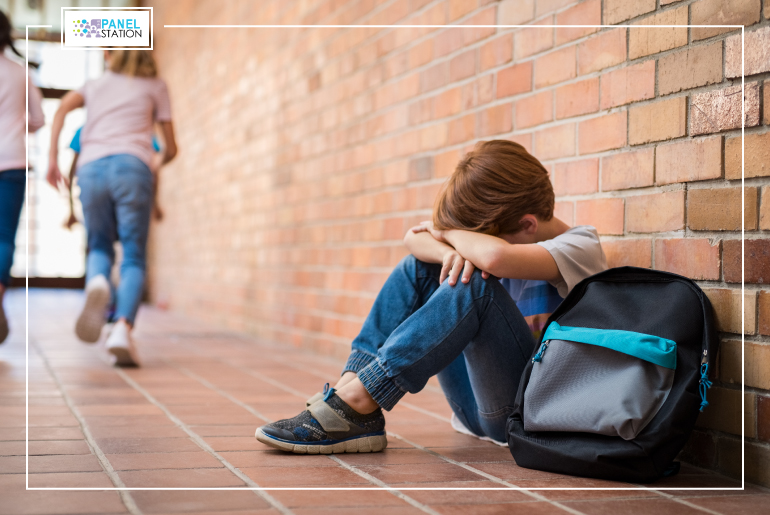 The majority of kids experience some amount of stress or anxiety related to school. Find out what troubles them by directly addressing the issues.
Assure your youngster that their feelings are normal and will probably get over them after adapting to their new environment. But keep an eye on the red flags.
Red flags are signs that can help you identify dangers ahead. If your child still seems uninterested and gloomy, look for what is going on in school. Incidents like bullying can also be the reason your child is skipping school. Check with their class teachers to know about it. Together, develop a support plan.
Fostering a Sense of Belonging: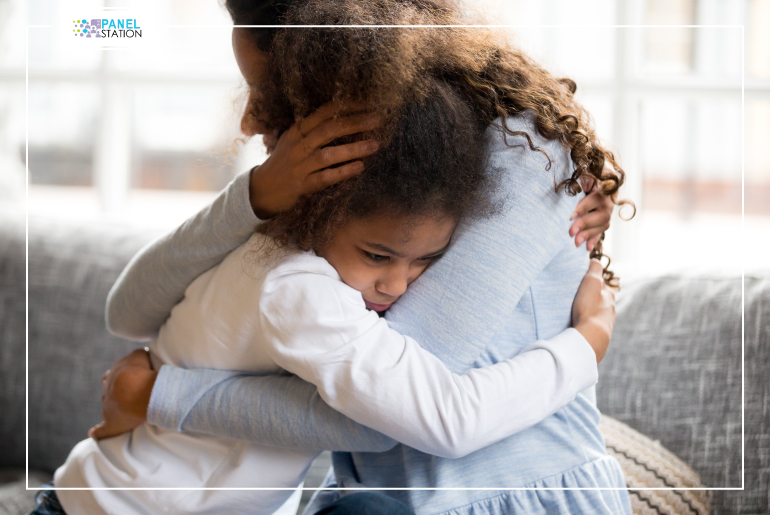 It is said that school is the second home. Remind them of this feeling of belonging and acceptance. By speaking about school in a supportive manner, parents can encourage children to have favorable opinions about it.
Additionally, take an interest in your child's education and be accessible to help both intellectually and socially. A school is a place for learning both life skills and academics. And this will not be the case if they do not feel accepted enough.
Encourage Inquiries:
Encourage kids and teenagers to enquire about the upcoming term. What will change, exactly? Schools frequently offer transitional information. It could be worthwhile to get in touch with the school to see if they can provide any resources if they haven't already. Most crucial, let your youngster know that there are no taboo topics.
Establish regular talk times throughout the academic year to ease back-to-school jitters. Provide an environment where kids feel comfortable talking to you about their thoughts; this will help them through the inevitable ups & downs of school life.
Set Up Your Bedtime Routine:
You might have easily missed this factor. Although this may seem the most complicated of the things we've discussed so far, the truth is that most students dislike going to school because it makes them feel sleepy or sluggish.
Implementing a bedtime routine for your child is crucial. Before your child returns back to school, establish a sleep routine. For best performance, children should get no less than eight hours of sleep each night. This will help them immensely with getting up early for school.
Keep Track of Your Child's Performance on The Prescribed Schoolwork:
Many schools give out reading and writing tasks for students to finish during the holidays. When having fun, it's simple for kids to forget their assignments. But you should not. Make sure they do their job well before it is due in order to spare them from further stress.
To Conclude,
The whole family may enjoy and prepare for the changes ahead after the summer holidays. Even better is to create a 'Back to School' tradition where all the family members participate in encouraging and inspiring the kid. After all, education is the passport to the future.