Father is not just a relationship; it is an unbreakable bond that has given us strength, confidence, love, affection, and support. While the mother carries a child in her womb father nurtures it in his mind. When a person becomes a father, he undergoes significant mental and emotional changes to be a good father to his child. Between the transition from one generation to another, everyone realises how the relationship between father & son has transformed for good. This Father's Day gives us the perfect opportunity to take you on a life-long journey of a father in the modern era.
Newborn to an Infant – Welcome to Fatherhood: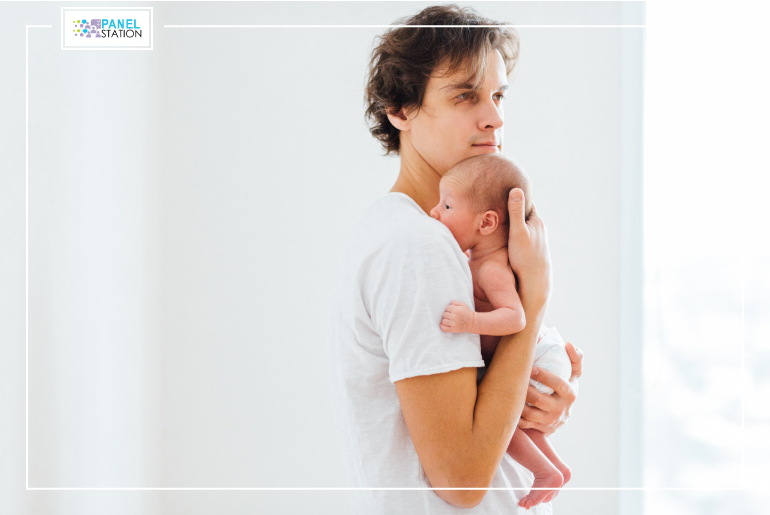 Remember those tiny little hands of your baby and its first glance? The emotions, affection, and love were endless and incomparable. The story doesn't end here; it begins a new chapter.
Being a father meant spending the weekend with the little one and taking care of the expenses. Now this father's day, we would like to portray pictures of the new-age dad.
As a new-age dad, working from has become a mainstream work culture; he doesn't have just weekends for the baby but has all days and nights. Raising a baby is challenging for any new dad with those sleepless nights; however, love makes it all easy. Every moment is nostalgic for a new dad while he takes care of feeding, cleaning, sleeping & playing with the newborn. Modern dad not only sits on the couch and see their baby grow, but they also do everything a father is supposed to do to raise the baby and support his wife.
Learn the Fun – of Upbringing a Toddler:
Believe it or not, upbringing a toddler is a tough job. From four legs to two, kids start to grow at this stage. They enter the beginning of the learning stage as well as the father. Pampering & nurturing the baby was much easier when it was just lying on the bed or crib. Now, dad needs to run, catch, and make sure of its protection as well.
This father's day, we appreciate the fathers for those uninterrupted business calls even though the toddler was dancing behind the door. Yes, it is challenging but not impossible because mothers are doing the same from the beginning. When you are with your toddler, every day is fun.
The decision is hard – But school-age has begun:
With time flowing, the child grows. Now, when the kid takes their first step to school, is the phase the father learns something new. Every day, kids will have a story to tell about friends and teachers, books and poems. After the office ends, dad must re-energise to listen. Including playtime, now homework time has added to the task. Cooking might add to the extra fun in the game while the father needs to satisfy his kid. With this growing stage, a father becomes the friend the kid first seeks.
In addition, responsibilities increase as the child grows. It slowly enters life through education, safety, and health; everything has to manage appropriately with raising kids.
Dealing With a Teenager – Be the Best Manager:
One day you become a friend, and the next day foe. Teenagers are hard to deal with. They are not with those tiny little hands and legs. Now they are responsible for their actions. As a modern dad, understanding comes first. This time they are highly focused on their future. New-age dad put trust in their children and support more for their decision. For teenagers, a father becomes friends first and guides them whenever required. Now fathers are more open-minded, don't follow the societal mandate, and are there to support their kind whenever they need it.
This father's day is a great opportunity to express your love to your father because one day, you will be in that stage too.
The Child is No More a Child – But Still a Child:
Now, you are at the age where your child becomes a grown-up person, and as a father, you started your old age journey.
Seeing the child being responsible is the most expensive gift a father can have. While children become busy in their life, growing into a perfect reflection of their parents, a father becomes the happiest person on earth.
You'll never be able to dispute that your father has done a lot for you without expecting anything in return. This father's day, we thank fathers for their endless support, for being the best understandable dad for better and worse and for the sacrifices you made to bring the best version of yourself.
You'll never be able to dispute that your father has done a lot for you without expecting anything in return. Participate in the ongoing father's day contest and earn rewards for your father.
The Time is Near – When You Become a Grandfather: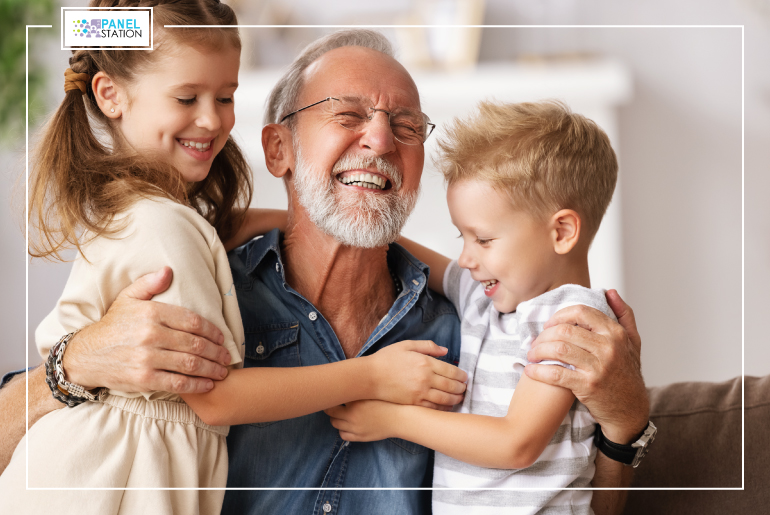 Again, this time, the joy of those tiny little hands is greater than the previous one because a father becomes the grandfather. Well, responsibility is less as retirement age has started, now children have become the father and understand the situation better. Bonding with the new father becomes stronger as they finally put the father's shoes on. It brings the great joy of becoming a grandfather who witnesses two generations growing up and learning together.
If we try to enlighten the modern approach to being a grandfather, we can see that the new-age grandfathers don't see age as a boundary. Even in their 60s, they are into social media, influencing the world in their own take on life.
The Journey Never Ends Here: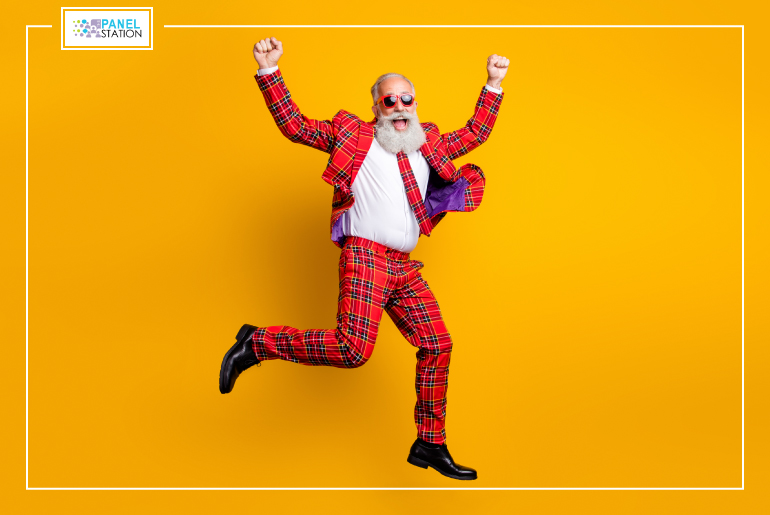 Wouldn't Baba Black ship would have gotten old, as, since our childhood, he's sharing his wool to the needy!"
From father to great grandfather, the journey was not easy. Now, it is great to watch how the grandson/granddaughter handles parenthood and how the son deals with the new role of grandfather. In this journey, the father is the constant term that never ends. After revamping the world, seeing three generations in from your eyes may make you pause for a moment and enjoy the life you have right now.
This father's day, the panel station is encouraging and supporting all our new-age fathers. So, wish your father, grandfather and great grandfather for being the best fathers in the world. The Panel Station wishes Happy Father's Day to all super dads.
Comment on our blog and shower your love for your father. Also, if you are a father or a grandfather share your thought about being a dad. A surprise is one way for our readers.