The idea of earning a second income is often tempting, especially if it can be done in passive ways.The growing inflation often does not support the little dreams of a vacation with friends or going out for gourmet dinners with family. A passive income can be a solution to many of these problems. The goal of generating a passive income is to have a steady flow of money coming in without requiring much effort. While a passive income can help in planning the finances for future goals in a more organized manner, it can also act as a hedge against severe personal financial crises like job loss. 
What are some of the ways to earn passively without having to spend much time and effort? .  Here are seven easy ideas that will help you generate passive income, without having to spend long hours on it. In other words, they are so effortless that they perfectly fit the phrase 'earn while you sleep'.
Investing in Dividend Stocks: Investment that can give you great returns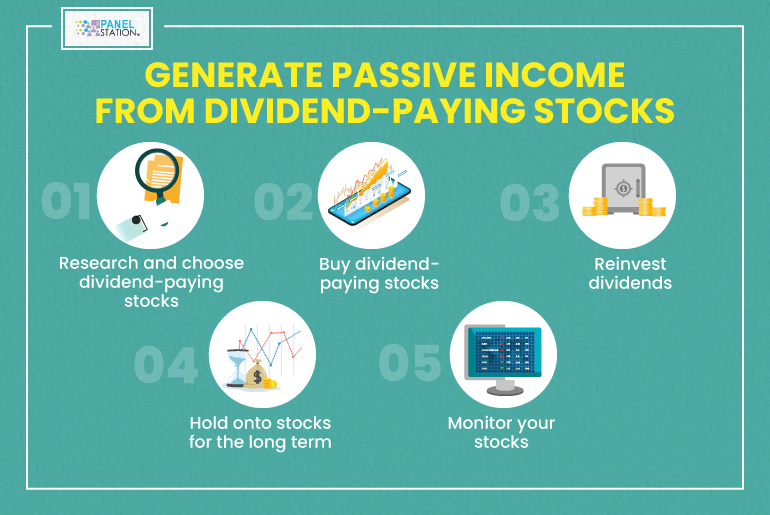 Investing in dividend stocks is a well-known and proven method for generating passive income. Purchasing dividend stocks only needs to be done once. The idea is straightforward: the more dividend-paying shares you own, the greater the amount of money you will receive as a dividend. To protect your wealth and increase its potential, invest in a diverse range of dividend-paying company stocks. You can eventually build up a strong financial return if you consistently invest money in dividend stocks and continue to do so over time. You could also choose to hold on to regular stocks with a modest dividend yield and wait for their value to increase until you are ready to sell them for a profit.
Drop Shipping: Earn with minimum effort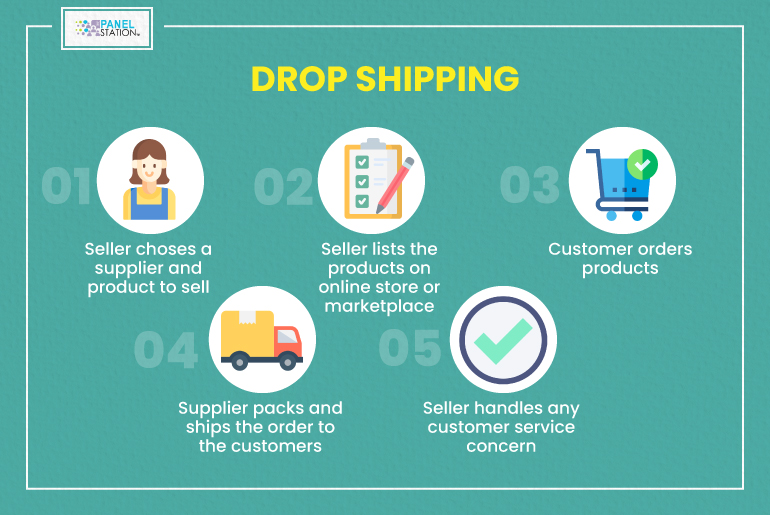 Drop shipping is quickly becoming one of the most lucrative kinds of passive income. With drop shipping, you can sell things online on your website without ever having to handle the inventory. Instead, you'd get in touch with the wholesaler or retailer once a customer places an order on your website and relay the information to them. They take care of packing and shipping to your client directly, saving you time and effort. You are free to choose from a wide range of drop shipping categories to supply on your online store, including apparel, home decor, and personal care items.
Drop shipping is advantageous since it lets you be your own boss and charge whatever you want for the products you sell. Among all of these suggestions for passive income, this one gives you the most leeway to choose your own prices.
Blogging: Following your passion and earning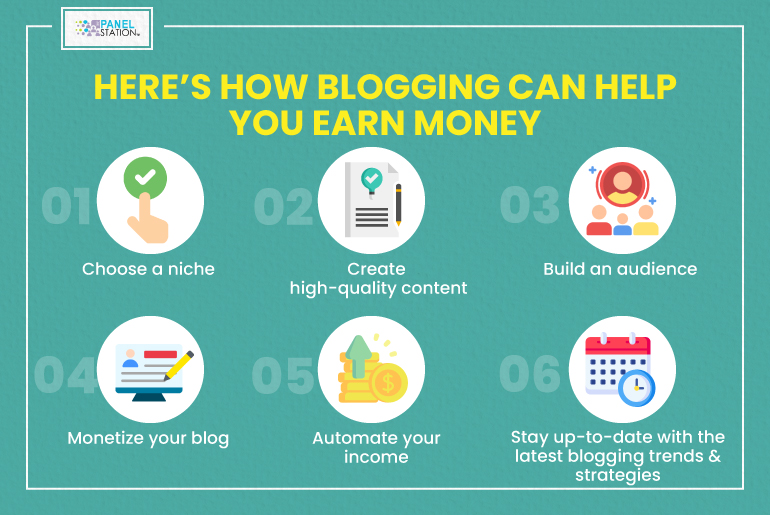 Blogging can be a great source of passive income for those who have a passion for writing. You may be surprised to learn that blog owners with 10,000 to 100,000 monthly page views can make $200 to $10,000 from advertising. The key is to use effective blogging techniques. It's a good idea to start by approaching companies whose products you already buy and asking if you can be sponsored in exchange for writing a review of their product on your website. In this way, you can get paid for giving feedback on a product you currently use. Affiliate marketing is where you can earn money by referring customers to a specific brand's store. Hence, affiliate marketing is a simple way to earn money in your spare time. All you need to do is incorporate the affiliate links to various products and services. The experience and exposure gained from running a popular blog can also help you market your own valuable services to others. This creates a more lucrative income stream and guarantees you consistently make money through your blog.
Travel Vlogging: One of the most creative ways to earn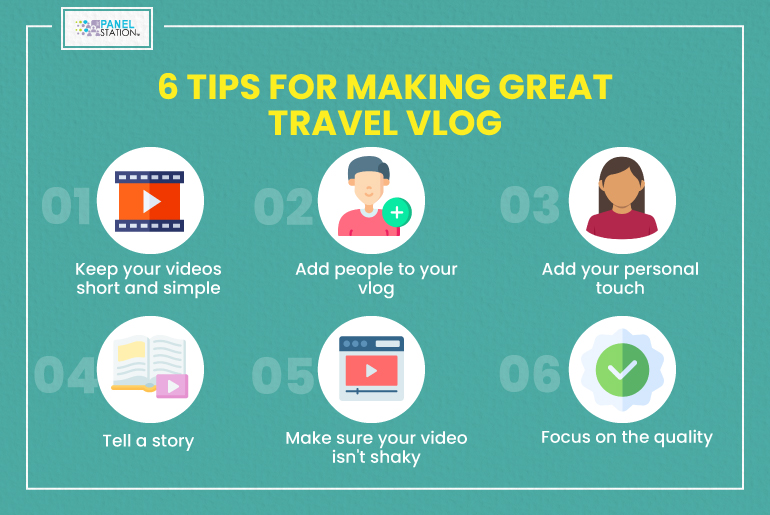 In the last few years, the popularity of travel vlogging has skyrocketed. YouTube has been a significant contributor in providing travel vloggers with a platform on which they may share their experiences and acquire millions of subscribers. But if you don't want to go very far, don't worry about it because you may accomplish this in the same city that you live in. Creativity and concept are essential to successful vlogging. You are free to choose any theme to highlight in your videos, including cuisine, culture, heritage, and so on. What you need to do is create videos that are engaging and interesting. If you put some effort into developing a solid social media strategy to market your videos, you'll soon have a passive income stream that is exciting, energetic, and fun.
Podcasting: The future lies here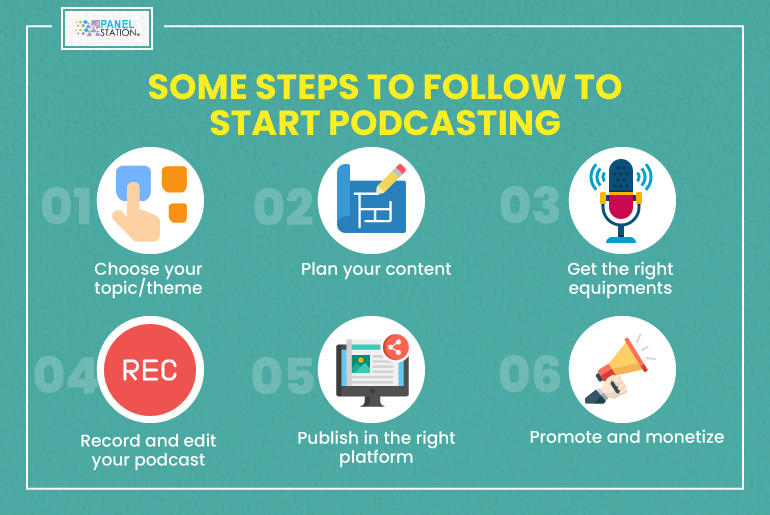 The podcasting industry is one of the fastest-growing sectors, and participating in it can be done for fun, for extra money, or for serious profit. Podcasting can be profitable in various ways, so long as you have access to a sizable audience. When trying to attract advertisers, podcasters with a smaller listenership should focus first on growing their audience. Companies and brands are willing to pay more for access to your audience.  Sponsorships and advertising deals can help you earn significant amount of money with very little effort. As these businesses are paying you to promote their products or services, the larger your audience size, the more money you'll make from sponsorships and advertising deals.
Paid Surveys: Earn while you share your opinion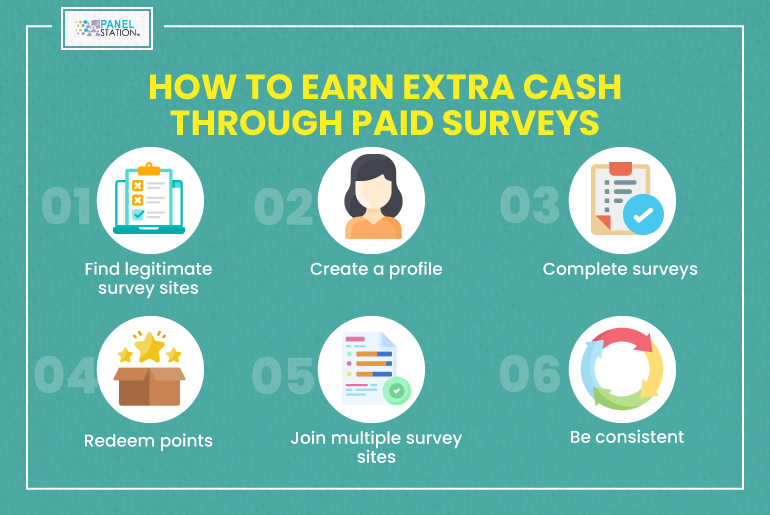 The best way to get money online is by participating in paid surveys. It calls for the least amount of work possible and can be carried out whenever and wherever one pleases. Before introducing a brand-new product or service onto the market, companies routinely carry out research on consumer preferences. The results of market research can give businesses significant insights into the behaviour of their customers. You will get the chance to voice your thoughts and opinion on various brands when you register to become a member of the online survey community. When you fill out surveys, you earn reward points, which you can later redeem for gift vouchers from your favourite store.
Begin your survey community journey now. (Registration page link)
While passive income cannot be a substitute for your active source of income, it can definitely help in reducing stress and anxiety related to financial insecurities. Passive income also ignites the passion for doing things in life that you love. With the freedom to work from anywhere and anytime, you can still focus on your primary work while living a life that's free of mundane work and worries.