The great monsoon is already here! And we're eager to share some quick & healthy yet delicious monsoon food recipes to make your stomach happy. But before we tell our secrets, we would like to know, are you the sole decision maker of what goes inside the stomach of your family members? Then, you are at the right place. Here, we are with the suggestions for making healthy food recipes in 10 minutes.
Are you excited to know how even the green veggies can turn out to be a fantastic alternative, especially when the entire family is holidaying….?
Monsoon Food Recipe – Avocado Toast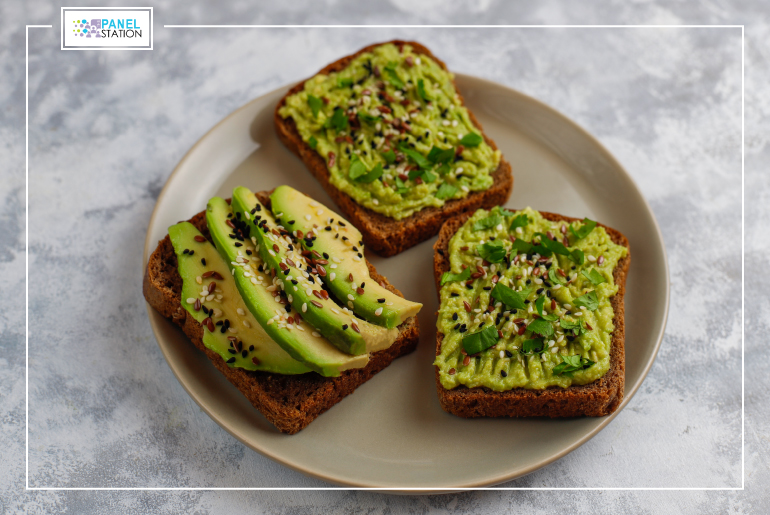 We think you can make a toast for this toast (just kiddin…). Avocado might be a favourite and might not, but it comes loaded with goodness and health benefits. Teaming it up with exciting and savoury ingredients is a great idea always. And how can we forget the fast food effect on your kids when the toast is added? We have got the recipe for this wonder food sorted for you in a much better way than you can imagine.
Master this process:
Toast the slices of the bread you prefer (whole wheat/Brown bread/ Multigrain).
While it is still in the process, scoop out the flesh of the Avocado and mash it with a spoon or fork. Want to make it more enjoyable? You may go ahead to use ingredients like pepper, mint leaves, lemon juice etc., whatever suits your/your family's taste buds.
Once the toasts are ready, top it up with the avocado mash and serve with fresh fruit juice or a warm cup of milk.
You will feel like a winner when you get it right; everyone loves the taste with the twist of health added to it.
Monsoon Food Recipe – Breakfast Cookies
Spread health and love through cookies. What better way to start your day than with a recipe that spreads the love? And obviously, as the title talks, we are talking about cookies here. But wait, this is with a twist. Why don't you give it a try?
Master this process:
Preheat the Oven to 325°F. Line up the baking sheet.
In a bowl, beat peanut butter, vanilla extract (a nearby grocery store is a place you need to go to), and mashed bananas, cinnamon, and salt together.
Add oats and dried nuts to the beaten mixture.
Scoop little cookie mounds and place them evenly on the baking sheet.
(Tip: Flatten each cookie slightly and bake for 14 to 16 minutes until they are golden and soft. Take it out and let it cool).
Serve with a glass of juice, milk, and a cup of tea/ coffee.
Wave at your family like a champion when you come out with love in the tray.
Monsoon Food Recipe – Beetroot Pav Bhaji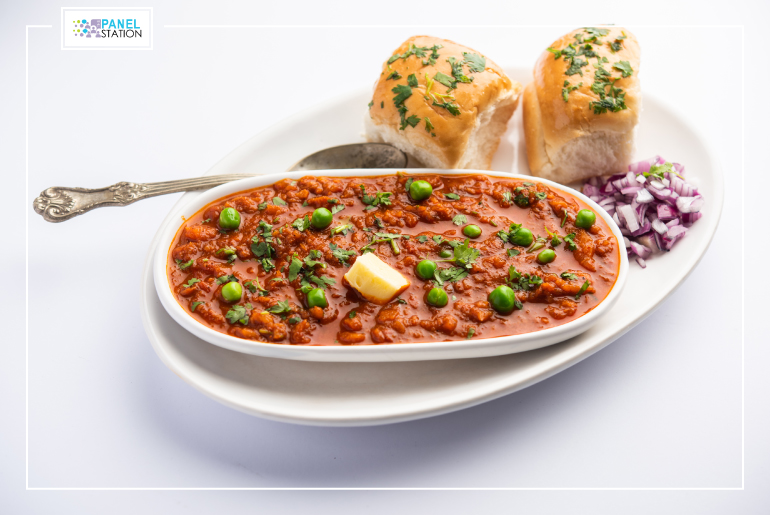 Really? Yes. Beetroot can be fun as well as the healthiest bite of the day. This Monsoon Food Recipe gives you the freedom to hide as many veggies as possible, making it an excellent dish. This will be the most awesome dose of health for you and your family. And who would dare to deny it when it is in the form of a pav bhaji? But keep the secret of your healthy touch.
Master this process:
Cook the vegetables you want to put in a pressure cooker for 7 minutes (3-4 whistles/depending on the choice of your veggies).
Mash cooked vegetables in a bowl and keep them aside.
Heat oil in a shallow pan. Add cumin seeds (jeera) and let it crackle (½ – 1 minute).
Put some chopped onion and let it turn translucent, then top it up with capsicum and fry for 2 minutes. Add peas and fry for 2 minutes more.
(As a matter of fact, do not put capsicum and peas in the pressure cooker.)
Now add tomatoes and fry for two minutes. Put salt and pav bhaji masala and let it cook on medium flame.
Keep mashing the ingredients in the pan into a fine paste.
Once you find the oil separate from the gravy, you can pat yourself on the back because it will taste wonderful.
Once the Vaji is ready, serve with pav (the choice of bread is yours). This mouth-watering recipe will go with anything.
Monsoon Food Recipe – Peanut Butter Sandwich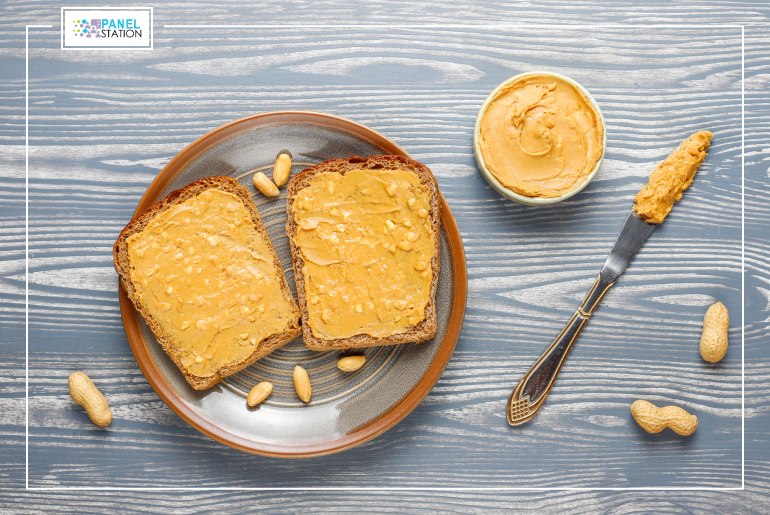 Oh my my! Peanut butter is heaven, and of course, you will be able to while gulping it in the form of a sandwich. Not to mention, it is an experience that can only be felt once the heavenly cheese and peanut butter melt together in your mouth, creating a cosmic affair.
Master this process:
Place the griller or pan over medium heat. Place the slices of bread (Whole wheat, Multigrain, Brown) on it.
Spread peanut butter on the sky-facing side of the bread. In like manner, top it with a slice of cheese. Add the ingredients which you love like: tomatoes, oregano, other herbs, pepper etc. etc. Cover it with the other piece of bread and close the griller or put the lid on the pan.
Grill/Cook until golden and delicious cheese melts.
Delicious Monsoon Food Recipe – Breadizza
Fascinating? Ever had burgerizza in Dominos? Yes, a little brother of the burger pizza made with bread. So, Bread+ Pizza= Breadizza!
Whoohoo..what do you think about this cool name? As unique it sounds, it taste heavenly. By the way, here is the way to make this unique and simple recipe that no one can deny on their plate.
Master this recipe:
Heat a pan. Make sure the base of the utensil is heavy (Thick). Using a heavy base will keep your breadizza from being extra cooked or, in some cases, burnt.
Use Olive oil/ Butter(according to your health preference). Place the slices of bread (two-three pieces at once). Heating or toasting the bread a little (Just golden from the base). Turn it over.
Spread the pizza sauce on the toasted side of the slices. Add Mozzarella/ Pizza cheese and the ingredients you want to see on your breadizza. (Oregano, dried basil leaves, chopped tomatoes, Steamed corn kernels, chopped olives, chopped onion, chopped capsicum, sauteed mushrooms, sauteed spinach etc.)
Master Chef Tips for All the Delicious Monsoon Food Recipes listed above:
Fresh basil leaves in place of dried leaves can be used.
Moreover, turning the flame off while topping up the slice with ingredients will comparatively give your dish a taste uniquely

In case you are using oven, you can top up the bread slice with pizza sauce. Also, incorporate cheese with all other ingredients and cook it in the oven for 3 to 5 minutes till the cheese melts.
On a last delicious Note,
Not only try these easy-to-prepare monsoon food recipes but also let us know how they taste in the comment section below. In addition, if you are a passionate cook, tell us about the recipes moms can go for with ease.
Hey! Before you go, as you always get a return gift, here is a surprise for you! You can be our 'Top Reader' of the month by liking and commenting on our blogs and stand a chance to win rewards. 
Again, ready to become rich and earn your first income while you also fulfil what you didn't till now? Your wallet gonna get heavier. Register with us now with the given registration button! To know more, read our blog here.