In the digital age, businesses must find novel ways to research and develop their products. The future of business is digital. You need to think outside the box and employ unorthodox strategies like podcasting for market research to make your mark in this hyper-connected world.
In a world where people want to consume media more conveniently than waiting for their favourite shows to air, and on-demand options are becoming more popular than broadcast television, podcasts have blossomed into mainstream media. Podcasts offer a convenient, on-demand option for accessing audio content. Podcasting is one such unconventional strategy that is gaining popularity among businesses. So, podcasting for market research can become an effective tool in the digital revolution.
This article will discuss how you can use podcasting as an innovative strategy for market research.
An Overview of Podcasting:
In the last few years, podcasting has gone from a niche audio format to a mainstream form of media. While there are more than 446 billion minutes of podcasts available today, it is difficult to tell how and why this medium has taken off as it has. Podcasts have changed how we consume media as they offer a convenient, on-demand option for accessing audio content. You can download or stream podcasts as audio content whenever you want. They are pretty much like radio broadcasts, except for the fact that you can listen to them whenever you want and skip over parts of the audio if you are not interested in them. A typical podcast episode lasts 10 to 60 minutes and might include anything from conversations on the newest pop culture to expert interviews.
Podcasting's Hidden Growth Drivers:
It is difficult to know precisely why podcasts have grown as much as they have. However, the format has many advantages that make it a highly appealing option for consumers. The following benefits could be an eye-opener for marketers to use podcasting for market research.
The convenience factor – Podcasts are available on-demand, making it easy to pick up where you left, no matter where you are.
Timeliness – Podcasts are released on a schedule, so you can make sure to catch them when they're most relevant to your interests.
Accessibility – Podcasts are available on a wide range of platforms, making it easy to consume them even if you don't have the budget to invest in a fancy audio system.
Scalability – Podcast advertising works by creating an audio ad that plays when someone downloads a podcast. This allows you to monetise your podcast in a cost-effective way.
Engagement – Podcasts have proven to be a very engaging form of media, with listeners staying engaged longer and listening to more podcasts overall compared to other forms of media.
Why Is Podcasting Such a Useful Strategy for Market Research?
To elevate your research, it is always suggested to experiment with modernised strategies and Podcasting for market research is one of a kind. Podcasting is a great strategy for market research because it allows you to interact with your audience and understand their problems, struggles, and desires. You can elicit information about your target clients' interests, worries, and opinions by probing your podcast guests' questions. If you're interested in doing interviews, it's simple to obtain guests because podcasting is growing in popularity. Additionally, you may utilise podcasts to interact with your present clients by posing queries to them and soliciting their responses.
How to Use Podcasting for Effective Market Research?
Selecting the themes your podcast will cover is the first step in using podcasting for market research. You can select subjects that interest you or about which you have intense preferences. You should, nonetheless, pick subjects that are pertinent to your company. One can get knowledge of the issues, goals, and requirements of your target market in this way, enabling you to develop goods and services that will better meet their demands. You have the option of creating your own podcast or participating in an interview on another person's show.
Podcasting to Find out What Your Audience Wants: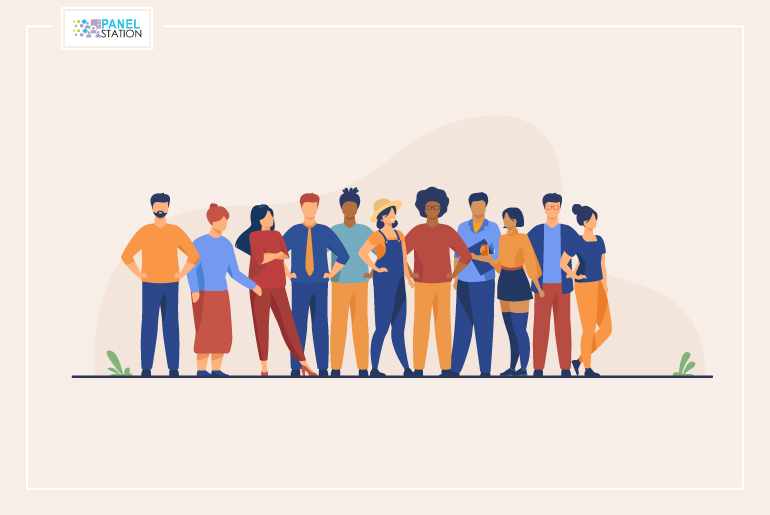 Podcasting for market research helps to identify the 'wants'. Ask open-ended questions about the lives and experiences of the guests on your podcast to engage them. You can gain valuable insights into your guests' interests, wants, and goals by asking them personal questions that will allow them to share personal experiences. You may also utilise a listener survey to find out what people think of your podcast. By doing this, you can speak directly with your audience and learn what they enjoy and don't like about your podcast as well as what they would like to see more of in the future.
Podcasting to Find out What Your Competitors Are up to: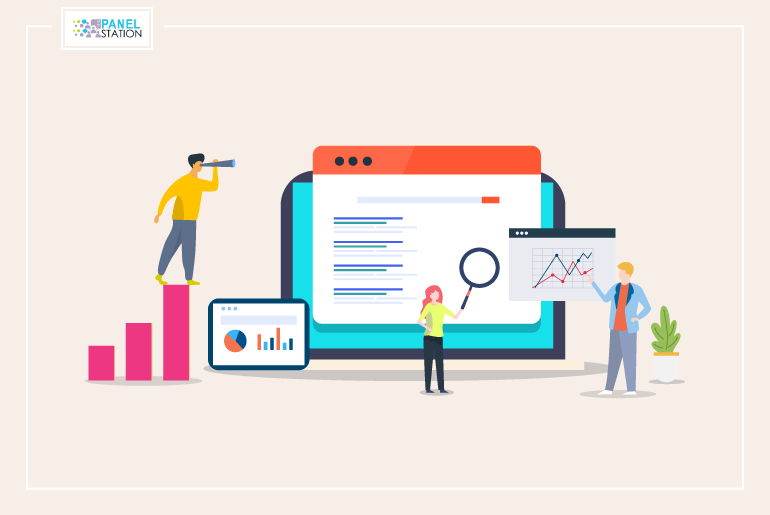 You can ask your guests about their competitors and the goods and services they provide each time you have a guest on your podcast. Podcasting for market research can help you gain a better understanding of how your opponents are interacting with clients and how you can enhance your own services. Your competitors' goods and services can teach you a lot about product creation, sales, and marketing. You can also speak with your customers and find out which companies, goods, and services they favour and how they use them. In order to better serve your audience with your products and services, you will be able to comprehend their requirements and desires.
Podcasting to Find out How You Can be More Innovative: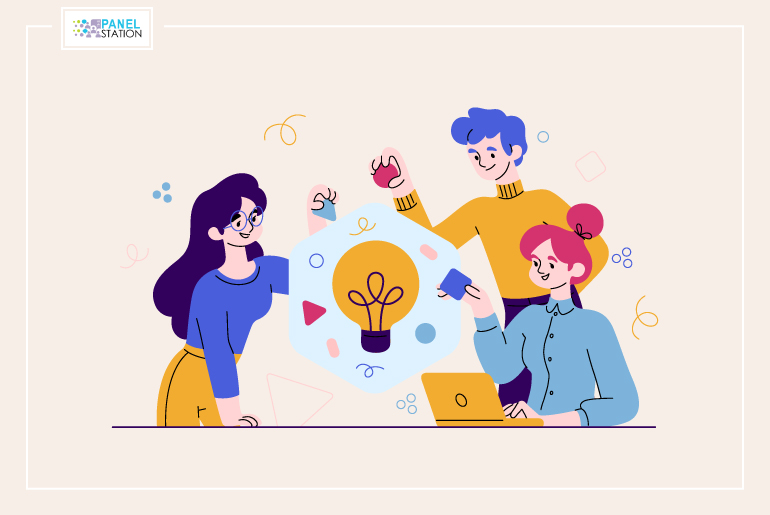 You can help your business determine whether you can develop a better solution by researching the problems and concerns people are facing. Focus on interviewing creators, innovators, and entrepreneurs who have created something that you admire. This will allow you to understand how their ideas were developed and how they were put into practice in the real world. Alternatively, you may look into upcoming technologies to see if you can figure out how to use them to enhance your services. Speak with those who have devised original and imaginative solutions to their issues. Podcasting for market research will enable you to generate new ideas for approaches to comparable challenges and solve issues you weren't even aware of.
What Does a Great Podcasting Strategy Look Like?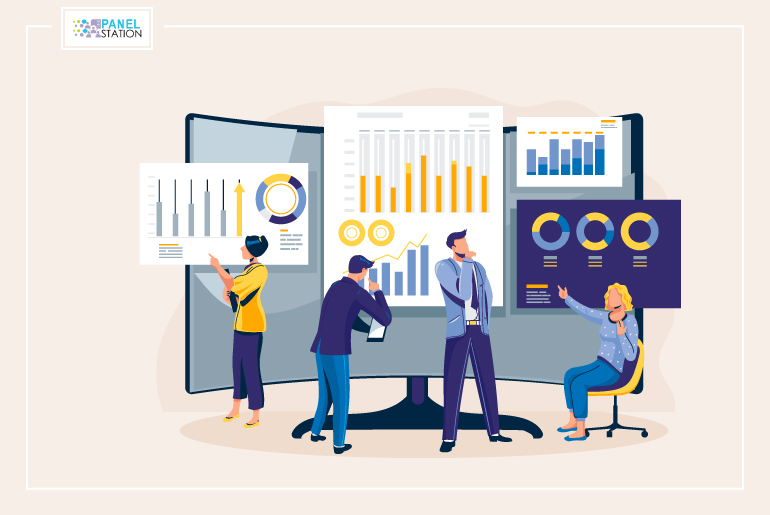 To get the most valuable insights from your guests, a strong podcasting strategy calls for meticulous planning and execution in a way that makes them feel at ease. With the right podcasting strategy, you can produce a show that gives you valuable information about the interests, requirements, and preferences of your audience. You can use this information to learn about different strategies and tactics you can use to promote your own business. Your users' lives will be bettered by using these insights to develop improved goods and services.
Limitations of Podcasting for Market Research: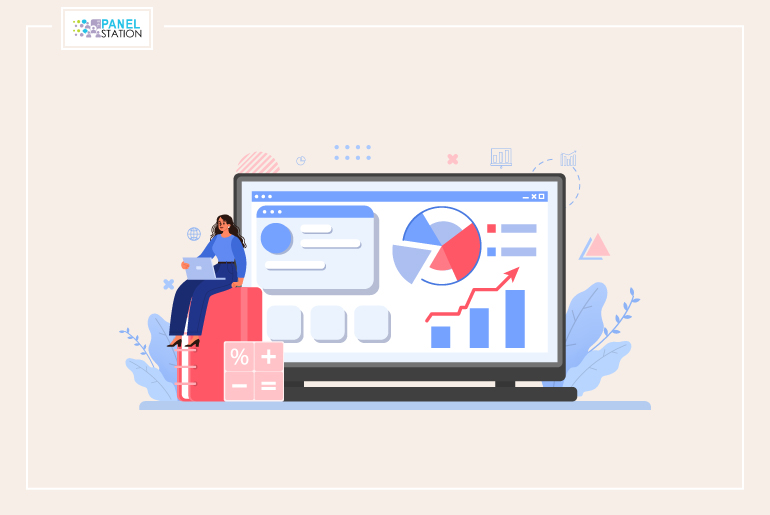 Using podcasts to engage with your current customers by asking them questions and receiving feedback from them can be very beneficial. Podcasting for market research has some limitations, even though it helps research in several ways to elevate your research. These include the fact that your guests are speaking to you in a much more one-sided way than you are speaking to them and that they might not be as honest or forthcoming as they would be if they were in person.
Where Is the Growth Going Next?
Although the growth of podcasting has been steady over recent years, there are still several growth drivers at play that have yet to be tapped. At the moment, only around 16% of the U.S. population has listened to a podcast, meaning that there is still a large potential audience that has not been reached. One of the main areas where growth is still possible is in the development of new and innovative podcasting tools. Current podcasting tools are not as easy to use or as easy to discover as they could be, making it difficult for new and less tech-savvy users to find and consume podcasts. As podcasting becomes a more mainstream form of media, it is important that tools become more user-friendly, easier to navigate and find, and more discoverable on social media channels like Facebook and Twitter.
Conclusion
Podcasting is a great strategy for market research. You can use podcasts to learn about your guests' favourite products and services, what they like or dislike about them, and what they would like to see more of in the future. Podcasting for market research allows you to learn about the latest trends in your industry and your competitors. This strategy of podcasting, aligned with market research, helps your business to improve its own products and services and come up with more innovative ideas for setting your business apart from your competitors.