It's that time of the year again. Scary, spooky, and super fun – this is how we plan to spend the night of 31st October. There are numerous ways to celebrate this creepy day. You could be a witch, ghost or something scary; the choice is entirely yours for the Halloween look. With the arrival of Halloween, people have become more creative and innovative in their approach towards costumes. People spend a lot on their outfits to make themselves stand out.
This blog post is entitled to give you some windiest ideas for cost-effective outfits that'll send shivers down everyone's spine. Read on to learn more and select the best Halloween costume ideas under budget.
Superhero Costume: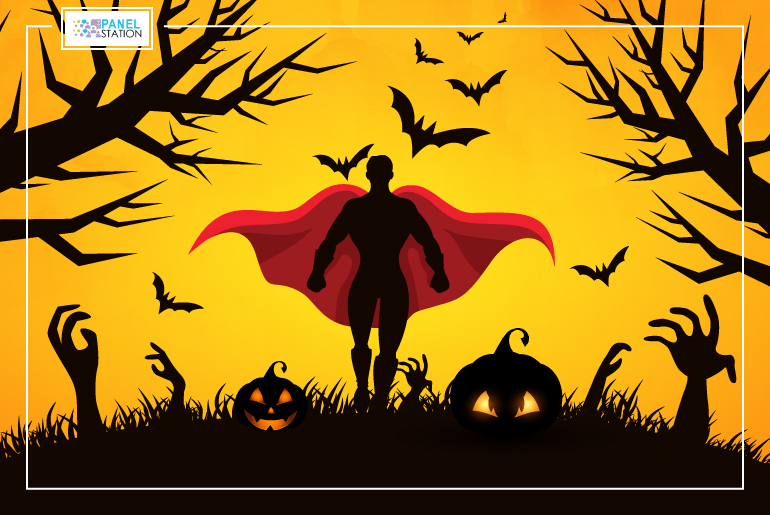 Our first pick is a Superhero Costume. From Marvel to DC, ideas are floating on the internet for Halloween looks. Be it the big green giant, the most powerful witch, or the knight of the night, every character can fit your Halloween costume. However, buying such a costume can come as heavy in your pocket. And given your modest budget, it is going to take a lot of work.
So, the idea is to select the superhero whose costume can be convenient. How about Hulk or She-Hulk? You need green colour and torn pants or maybe a nice dress, of course, for a She-Hulk look. A short-back simple dress with a red coat and back boot can give you the look of Wanda. And how can we forget our cat women? A black eye mask, shiny back trousers and black full sleeves top will complete the look you desire. For other super costumes, bring out your imagination and creativity.
The Scary Zombie Costume: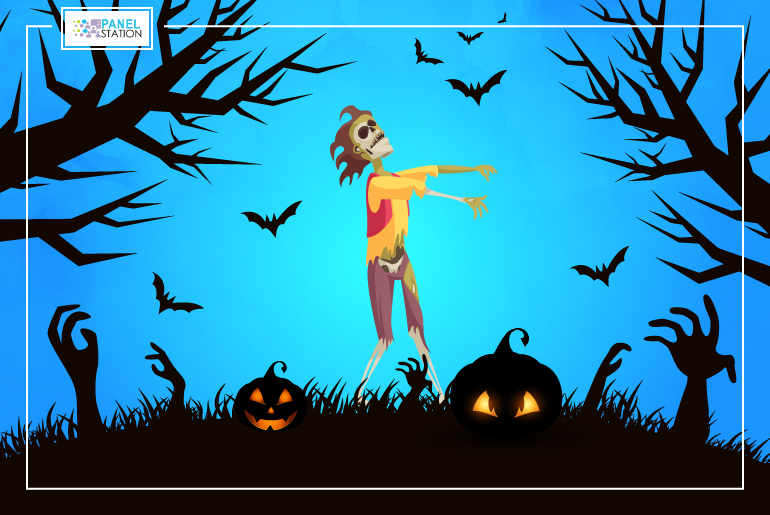 Are you aware of those creepy living dead people who relish eating human flesh? Yeah! We are discussing Zombie. Halloween is the ideal time to create a spooky look. Children like dressing up in costumes and going for trick-or-treat door-to-door. It can be a lot of fun, but for some youngsters, it can also be a little frightening. Take caution in what you do for a Halloween look. Your child shouldn't be scared of the zombie. Therefore, making sure your child feels at ease wearing a costume is crucial. If your child has the bravery to put the look on, we'll say it's simple but terrifying. The only difficulty will be in accurately completing every detail. And once you've mastered it, fame cannot be undone.
The list of supplies you'll need is as follows:
White face paint
simple make-up kit
Fake wounds and scars
Fake blood
Now, use your make-up skills and create a scary masterpiece.
Fairytale Costume: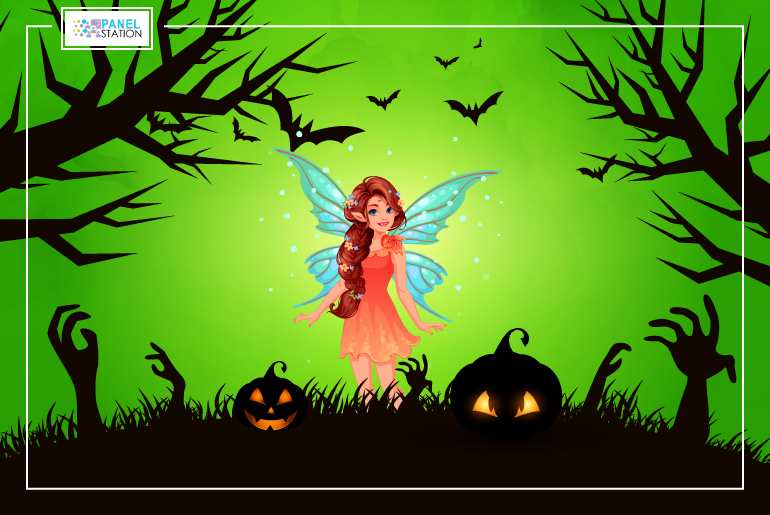 A Halloween look shouldn't always be spooky. We have just the thing for you if your child adores cartoons and animation. Be prepared for a small amount of magical whimsy. With only a little bit of imagination, some make-up, and a princess costume, you can bring any character to life, whether it be Rapunzel, Micky, Minnie, or even Show White. For anyone who wishes to dress up as their favourite character from timeless stories, choose your favourite storybook costume designs. This Halloween, you'll create your own fairytale!
You'll need a princess gown and good make-up skills to get a princess look. Add DIY fairy wings to the back if your child wishes to be a fairy. For Micky or Minnie mouse, or any character from a cartoon, use the same could dress as the character. And with make-up, create the look for your child.
Halloween Ghost Outfit Ideas: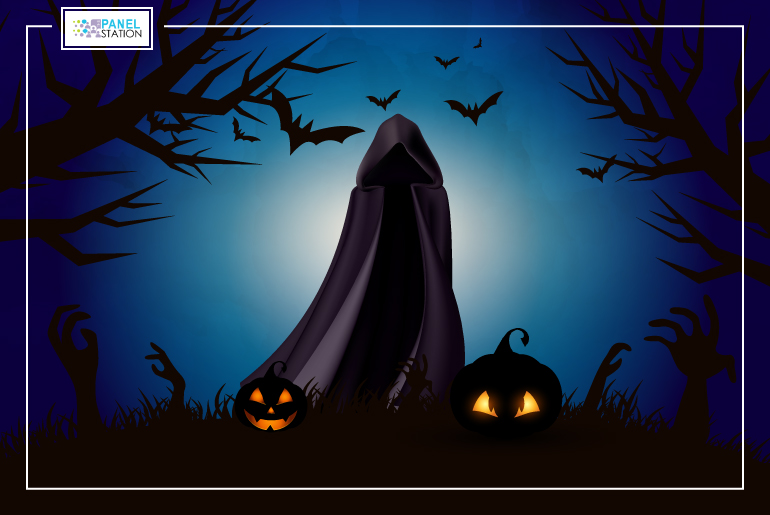 It's a time for kids to dress up and get into the spirit of things. Choosing a ghost outfit for a Halloween look could be challenging for you. Most importantly, make sure that the costume is age appropriate. If your child is too young for a scary-looking mask or tattered clothes, then you may need to think about another option until they are ready for something more grown up.
But if your child wants to play a ghost, then you could go the traditional route and buy a white sheet and white hooded robe, or you could go all-out and get a full-body ghost costume with long sleeves, gloves, and a hooded mask. Then you can add accessories like rotted teeth and a creepy face mask. This will give your kid a range of options when it comes to how they want to look on Halloween night. And it will save you some money too!
Whatever you choose, there are tons of things you can do to help make Halloween fun for your child. You have to start by finding something that's comfortable for them to wear.
A Mystical or Wild Animal look:
There is no better occasion than this festival to dress up in a costume of animals and mystical creatures like unicorns, dragons, etc. An animal look could be the most convenient Halloween look you can have for your child, with a touch of simple make-up and some accessories. A dress with an animal print, a mask or make-up kit (to save your pocket) and a DIY tail would do great. But before choosing any animal, consider your budget and hop on shopping.
Food Bucket:
On Halloween, many people think outside of the box, and a food bucket costume idea is one such thing. Believe it or not, with cardboard and colour, you can cook your own delicious food bucket for the Halloween look. Well, be careful, and don't get eaten. Spaghetti, cotton candy, sandwich, salad, pizza, anything can be made with cardboard, rope, etc. Choose your favourite food and make your DIY food costume for Halloween.
Look from 90's Cartoon Series:
Do you remember your childhood cartoon lists? If you have forgotten, let us remind you. The Jetsons, Flintstones, tom& jerry, Johnny Bravo, Noddy, Oswald, loony toons, and so much more. These characters from the 90's Cartoon series are one of the best options for your or your kid's outfit. These animation series made your childhood memories. Now, Halloween is the perfect occasion to live your childhood again.
Easy to create, depending on the character you choose. For example, if you like Flintstones and family, run scissors on your old leopard print dress and create your personalized Halloween look.
Hollywood Super Star: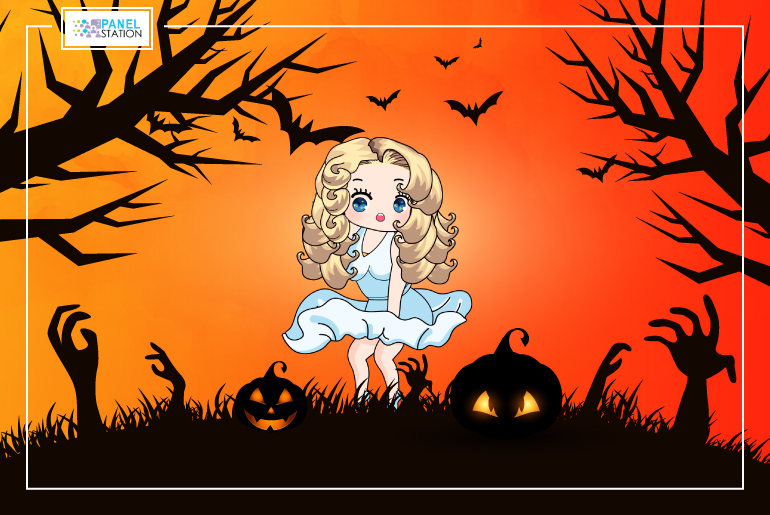 The easiest and trendiest Halloween look for your party is to be the star for the night. Copying any Hollywood star can add glamour to your look. They might have played hundreds of characters in reel life. Still, in reality, they all have their unique personalities and stardom. Take the famous look of a popular Hollywood actor or actress and get the spotlight on you. For example, Marilyn Monroe, Johnny Depp, Kardashian, and the list is a never-ending list.
Take Away:
It's that time of the year again. Kids are going to their Halloween party, and you have to find a perfect costume for them. From zombies to superheroes, we have got you covered with some of the best easy and cheap DIY costume ideas for you and your kid. The great thing about these costumes is that they require very little or no cost at all – just a little bit of creativity, resourcefulness, and willingness to get your hands a little messy! Plan your costume well in advance so that you can find an affordable way to transform yourself into something different.
How about some help with the Halloween look shopping? Yes, we are here for your rescue. You can register with the panel station now, earn reward points and redeem them in the form of shopping vouchers and shop all you want.
If you want to explore more about the process? Read this blog: The Panel Station Points Value.