Businesses without an online presence miss out on all the amazing benefits the internet has to offer. It costs less and allows you to cater to a wide range of audiences. Not only that, an online presence helps you create brand identity and customer loyalty. People search for online business ideas because it is highly profitable. 
These are the main reason among many that businesses are embracing online presence and taking it entirely online. Almost everyone has internet access, making it a great platform to do business. And, if you want to establish one online business and are unsure where to start, this blog can help you. 
We have gathered a few online business ideas that can help you generate profits in no time. Let's take a look at them.  
Sign Up for Affiliate Marketing:
 Well, it is one of the most basic ideas to generate income when you already have a reasonable audience. For example, if you have a blog about home appliances, you can do affiliate marketing for the businesses that sell such appliances. 
 It is one of the passive ways to earn money online. The work is also easy to understand. You recommend someone's product on your blog, website, or podcast, and you get a commission when people use your links to buy their products. Almost every popular brand like GoDaddy, Nike, and others let you do affiliate marketing for their business. This is one of the easy-to-set-up online business ideas to generate money with the internet. 
Set Up a Niche eCommerce Store: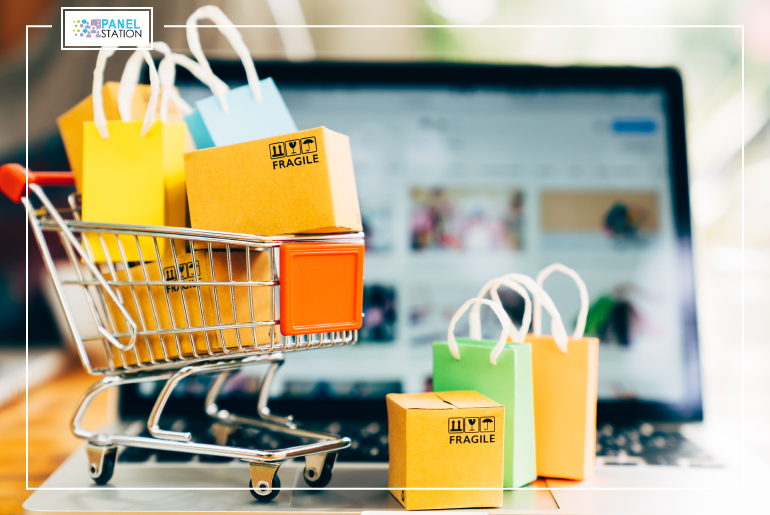 Online stores are plenty, making it difficult for new eCommerce Stores to compete with Amazon and other big players. However, you can narrow down the products you are willing to offer. Depending on the variety, quality, and price of your products, target your audience. In other words, instead of targeting everyone, you target a very specific audience.
For instance, if you find that your local market has no exclusively eco-friendly fashion stores, you can create one online. Online business ideasneed to stay ahead of all trends. It is the only way to stay afloat and get a decent revenue stream. 
Consider Drop-shipping:
Drop-shipping is an exciting venture for those who want to start a business but do not have the means to store the inventory or transport the items. After creating a brand, you can take orders from customers online and send the requirement to a third-party drop shipper. 
The drop shipper then takes care of storing, managing and delivering the product. Be sure to fix a price that is profitable for you. Your brand will surely see profits if you assess the charges and develop a reasonable price tag. Also, with a drop-shipping business, you do not have to worry about a warehouse, tracking and finding an office space. It comes with all the benefits of having your own brand but with lesser complexities. 
Create a Podcast: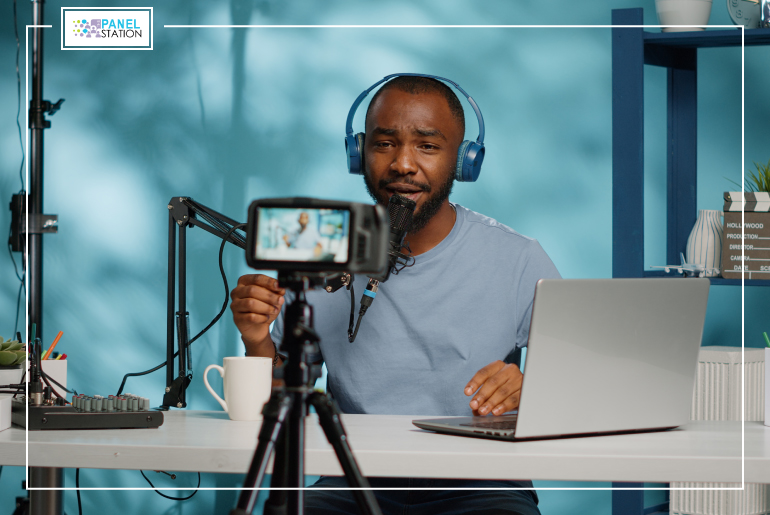 Podcasts may sound like a lot of work. But, it is truly worth it. According to Grand View Research, the global podcast market will grow at an annual rate of 31.1% from 2021 to 2028. This jaw-dropping number signifies the popularity and the revenue potential of podcasts. 
A successful podcast can rope advertisers and sponsors and bring exciting business opportunities. If these kinds of online business ideas thrill you, we have some tips to share. Before starting a podcast, be sure you have the perfect hardware and need to set your niche. The quality of audio and other elements in your podcast greatly influences its success. This way, the podcast can help you to generate a steady income. 
Create Subscription Boxes:
This old-school online business idea of creating subscription boxes can become a lucrative business stream. This is one of those online business ideas that do not require you to make products on your own. Subscription boxes are simply a collection of items that a customer needs regularly. To get the products, the customers pay a small fee along with the actual price of the products. 
Consider Klutchclub, for example. When you sign up for the service, you get a mix of items, like healthy drinks, nutrition bars, and other products that help you in your health journey. By paying a subscription fee, the users get different products monthly. It is arguably the most hassle-free and the best way to earn money online. 
Freelance Your Skills:
Do you write, or can you create websites? There is a freelance job floating around for almost every skill you have. Doing freelancing full-time is profitable and one of the most amazing online business ideaswhen you know how to manage your time. 
Freelancing is extremely easy and a good way of earning money. The flexibility it offers is one of the most attractive aspects. Set up an online freelancing business that provides a specific service. You should initiate by honing your skills with small projects and work your way to more clients through marketing and references. 
Run an Advertisement Management Business:
In today's world, paid marketing is crucial for a business's success. However, it gets quite complicated to manage everything in-house. This leaves a gap for those who know the technicalities of paid marketing. 
There are many paid advertising classes that you can take online and receive a certification. And then, you can start selling your service to other businesses that need your assistance. Also, the online advertising sector is proliferating. Many businesses are investing in paid marketing as it is one of the best ways to get a potential customer's attention. So, if you know how to create and manage paid ads, you can start your business online right away!
Become an Influencer:
Being an influencer is not only about good looks and fancy words. Various influencers do not fit the typical description but make money online. Brands are always looking for trustworthy micro-influencers to make them brand advocates. So, why not give it a try? 
Conclusion
This sums up the online business ideas that have a higher success rate. But, that doesn't mean these are the only ways to earn money online. The online platform is full of possibilities for those willing to take the risk. It also gives you the necessary resources and knowledge to start whatever business path you choose. Take your time when deciding, make smart choices along the way and lead a successful business!