The ongoing Covid-19 pandemic has brought our lives to a standstill. It has fractured our lives, broken the economy and altered our world beyond repair. The world we knew before, without masks, without constant talk about sanitisers, immunity boosters and vaccines, seems like another era. Now, we fear touch; we are warned not to go out; we are scared to meet family and friends.
Everyone prayed and hoped against hope that this year will be better, but come 2021, the situation looks bleaker than before.
When the pandemic started last year, IT and business firms all over the world geared up and offered Work From Home (WFH) to ensure the safety of their employees. To a large extent, this was an exceptional move and showed how much organizations value their employees.
As the work from home stretched to weeks, weeks turned to months, and months turned into a year, people started to feel the pressure.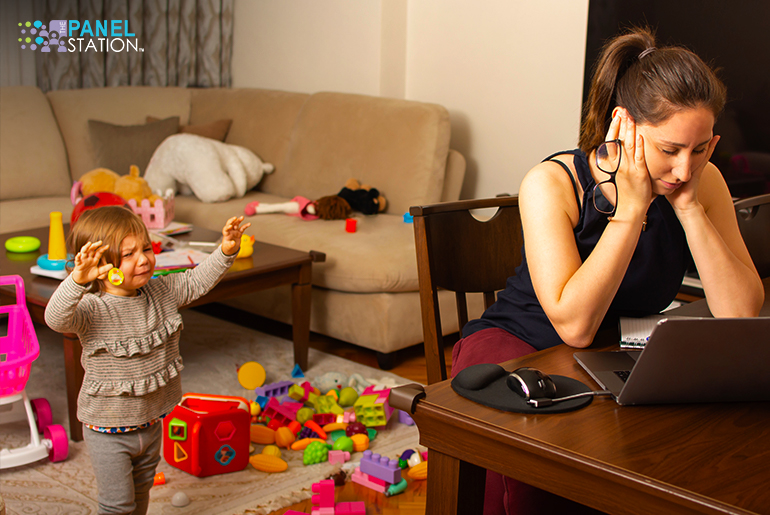 Slowly, the initial excitement of work from home began to fade and Covid-19 WFH challenges began to arise. People started to get cranky after being cooped up in the house all day. The home and work life which had distinct segregation before began to crossover in an alarming way. Work took over the home life and employees felt they were working all day.
An Insight into The Panel Station
Today, we are laying bare on how Covid-19 has affected The Panel Station and how we are dealing with fear, uncertainty and anxiety.
Last year, WFH was an exciting affair at TPS. Our colleagues and superiors worked together and supported each other so that ultimately, we support our panellists. At the beginning of 2021, we were preparing to return to the office and meet our peers after months. We started to feel hopeful again; maybe we can dream of the previous life, but the second wave struck us. Covid hit us close to home. The virus attacked some of us, our family members. We fought, suffered and lost, and the pain of the loss is too hard to bear.
The mental anxiety/ stress coupled with the fear of contracting Covid-19 or seeing someone from one's close circle contract the virus has overwhelmed many of us. Organizations at their very core are nothing but innovative employees bound by strong principles. Fortunately, our firm is a constant source of strength for us, supporting us all the way through these treacherous times, but we do need your support also to help us tide this wave.
We appeal to you to understand that delays/issues in some areas of TPS could be due to impacted employees and/or vendor networks. While our employees and vendor partners take some time off to look after their families, we request you to have patience and support us in these challenging times. Please keep your trust in us, even when there are delays.
The world is neck-deep in uncertain waters and must depend on each other for help to over Covid-19 together. In conclusion, we leave you with these lines "Be open to a few adjustments. Let this moment in history be known for coming together of enterprises and consumers'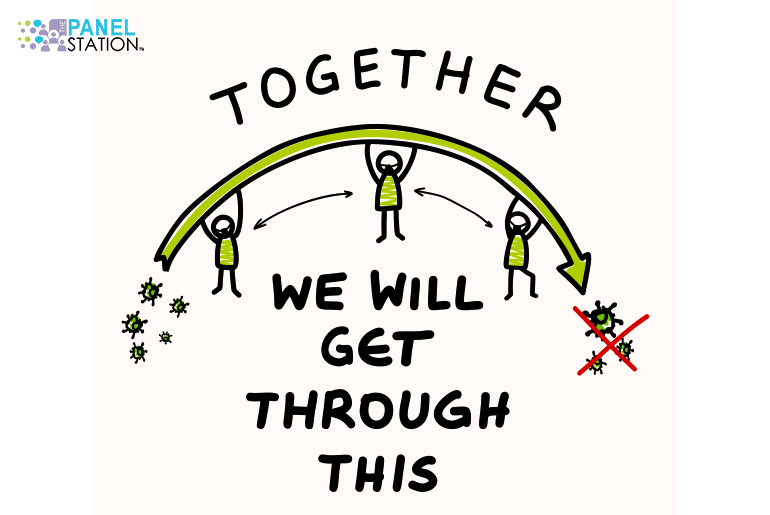 Avail the maximum benefit of our latest "Instant Redemption' initiative
 As you might be aware, we have introduced 'Points in Review' to reward honest and genuine responses. (if it's not in your country, don't worry, we will introduce it soon)
Allow us to elaborate: Whenever a panellist completes a survey, the points awarded for the survey are held in 'Points in Review' (A new tab in the dashboard) until we verify the quality of the survey responses. Upon review, if the survey quality is deemed acceptable, the points held in this new tab will move to 'Points Available'. The points will now be available for redemption, provided you have reached the redemption threshold.
On the contrary, if the survey quality does not meet the accepted standards, the points held in 'Points in Review' will move to 'Points Rejected' and will not be available for redemption. The duration of points to be reviewed could take anywhere between 3 to 6 weeks.
We have instant redemption available (if it's not in your country, don't worry, we will introduce it soon). So, you can redeem instantly as soon as points become available for redemption. Our 'No Wait-No Late' incentives platform is at your service when you reach the redemption threshold. Use it to unwrap the gift code instantly, with several popular choices.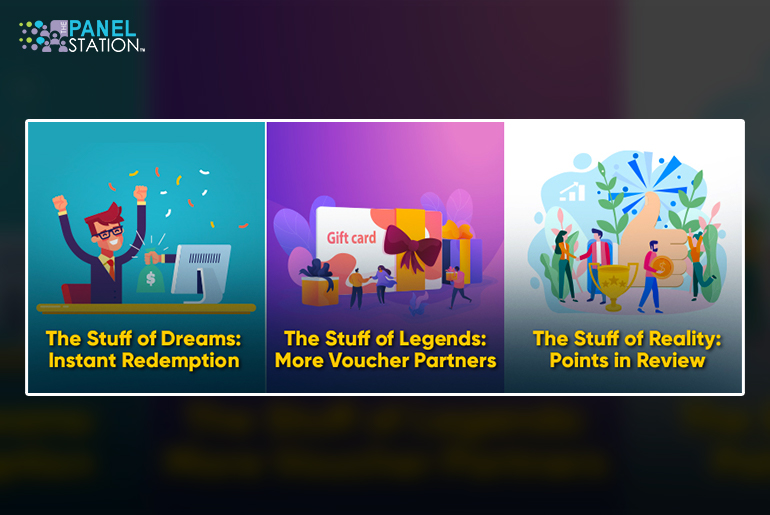 You must have realized that all it takes to redeem instantly is being honest and answering the surveys. So, we request you to use this opportunity while you are staying safe at home. Answer the surveys like you answering a fun test and sit back and wait for the points to reach you so that you can redeem instantly. There is literally nothing needed other than paying attention and being honest.
To understand the TPS survey process better, check our Process Flow Article. If you haven't registered yet, do it NOW and start earning.
Lastly, cut us some slack, stay home, stay safe, and keep surveying!