Whenever people think of travelling to middle eastern countries they only imagine Burj Khalifa, Burj Al Arab, Pyramids, or deserts. Well, you're partly right, because as wonderful as they are, the above destinations are just the most popular ones. Gulf countries are blessed with many unexplored natural and man-made beauties that you wouldn't want to miss.
We have picked some less explored yet most beautiful places in the middle east countries to boost your travel spirit. These places are picture-perfect destinations for your post-COVID vacation plan.
Wadi al Mujib, Jordan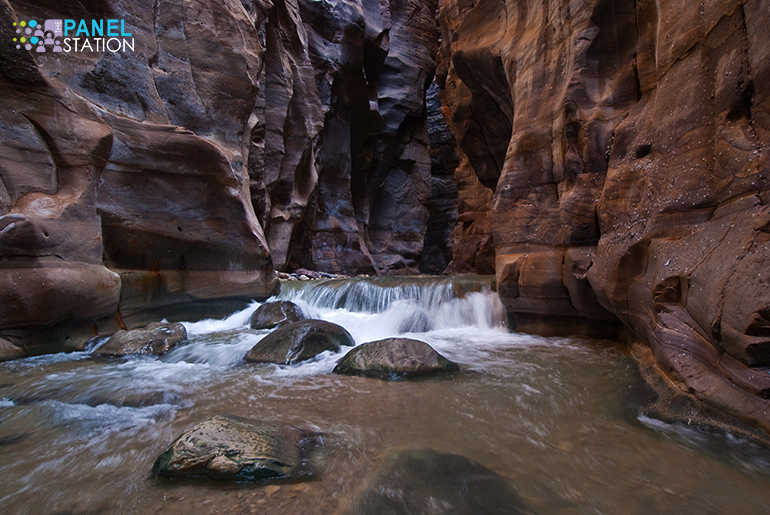 Jordan is one of the less explored countries where heritage blends perfectly with nature. A slightly 'off the track' place, Wadi al Mujib in Jordan, the trekking hotspot, will make the perfect fit for an adventurous soul. Driving from Amman, Jordan, is the most flexible option for getting here. Reserve your space and have an excellent time in canyoning escapade.
Desert Castles, Jordan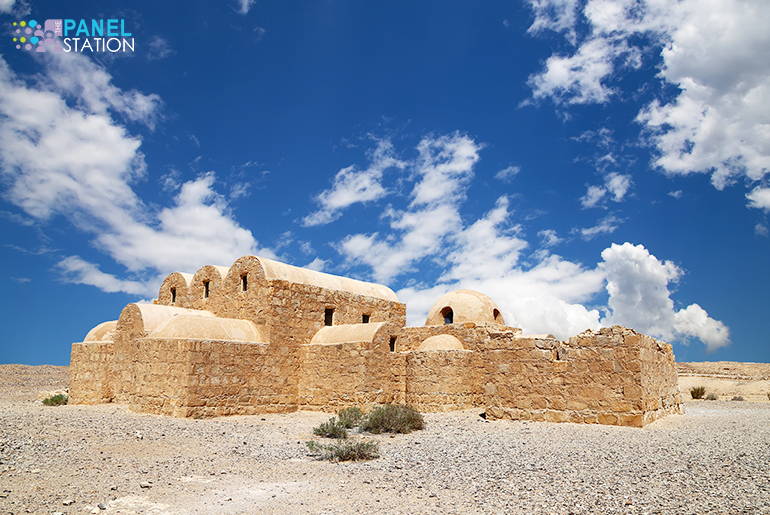 The Desert Castles of Jordan are a lesser-known destination, containing a plethora of forts from the era of prince Umayyad. The decaying forts bear witness to a bygone epoch. The Desert Castle tour in Jordan will add some extra thrill to your travel experiences. The locations are close to Amman International Airport. You either book a car or drive yourself with a rented vehicle to discover the old architectural beauties and culture.
Djara Cave, Western Desert, Egypt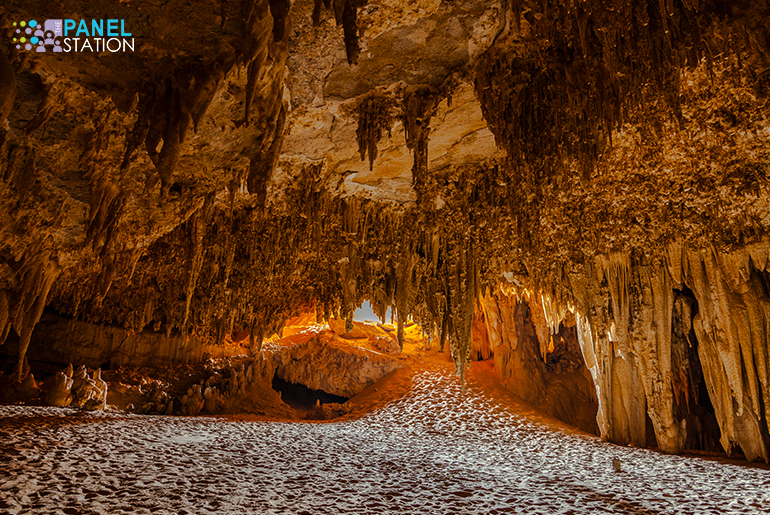 As one of the popular middle eastern countries, Egypt is more than the Nile and Pyramids. Djara Cave in the Western Desert is one of the breath-taking landscapes for travellers who seek unique spots. This hidden gem of Egypt holds the divine beauty of nature, making the caves one of Egypt's most outstanding and attractive destinations. The only way to reach is by road with some serious off-roading deep into the desert. For this Egypt caves holiday, group tours are recommended.
Shali Fortress, Old Siwa, Egypt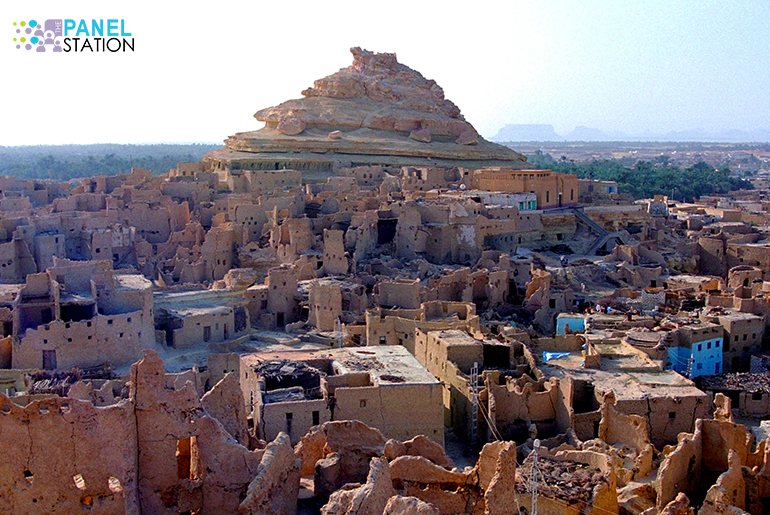 From nature to the desert, Egypt is full of art and architecture. In the middle of the oasis, the stand-alone Shali Fortress has 800 years of Egyptian history. The mosque has remained a constant and unwavering icon of Siwa Oasis' heritage and community. So, when you visit Egypt, don't miss the ancient architecture in Old Siwa. Middle eastern countries, like Egypt, are some of the best travel destinations for history buffs.
Al Wathba Fossil Dunes, Abu Dhabi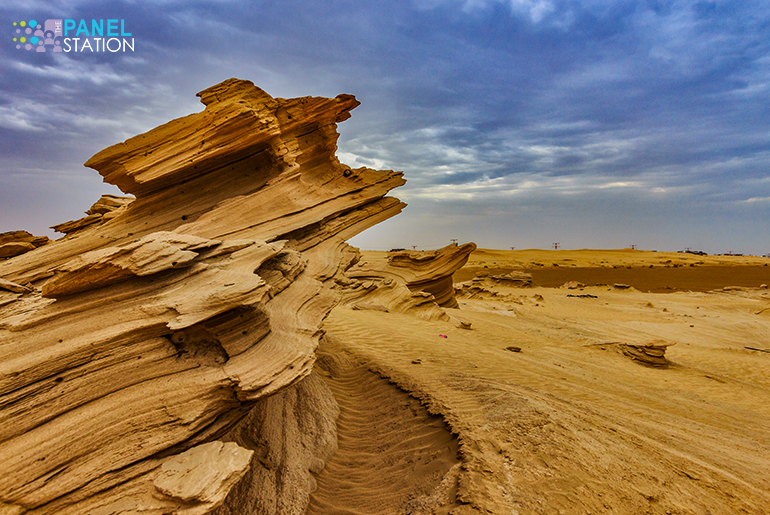 The desert and oil are two of Abu Dhabi's most notable features. However, some tourist sites in UAE will undoubtedly make you see the authenticity of this region, such as Al Wathba Fossil Dunes. Before getting lost in the desert, take in the awe-inspiring beauty of this nature's miracle. This location is close to the  Abu Dhabi International Airport and easily commutable by road.
Snoopy Island, Fujairah, UAE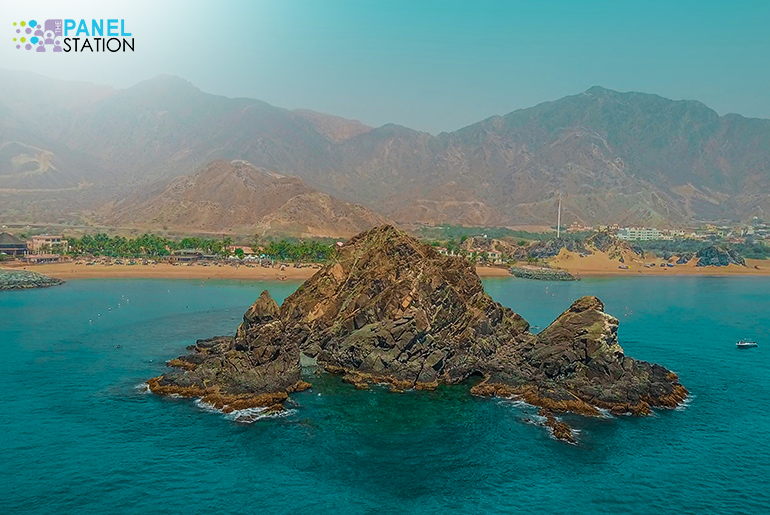 UAE stands for its sky-high building, luxurious hotels, and extravagant life. But this is not all about the UAE. If you are fond of relaxing getaways while visiting UAE, Snoopy Island, Fujairah, is an excellent fit for your taste. This island is one of the less explored places in the middle eastern countries, designed to give you a calming experience. This place is a hidden paradise for beach lovers and is well connected with UAE international airport. You can enjoy several water activities like snorkelling, diving, and kayaking. With the dramatic backdrop of Hajar mountains, Fujairah offers a fantastic place for a holiday.
Bimmah Sinkhole, Oman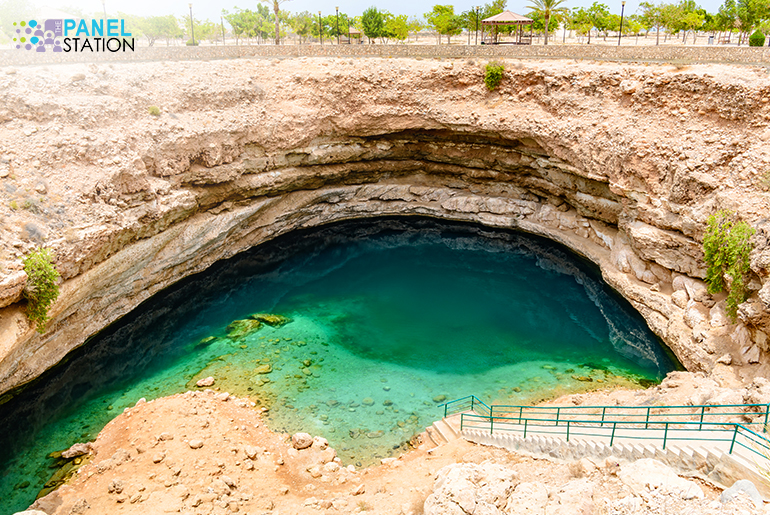 In the middle of the desert, Bimmah Sinkhole is a nature's wonder that elevates the beauty of Oman. On a nice sunny day, take a deep dive in the cool water of the Bimmah sinkhole. Hit the road to explore this secret destination.
Haql Shipwreck Beach, Saudi Arabia
If you are looking for a perfect beach gateway while in Saudi Arabia, then this is the place you should be. When you have the scenic beauty of the mountains of Sinai and Gulf of Aqaba with a submerged ship, what else do you need? This crescent-shaped Arabian attraction is located near Haql city, Saudi Arabia. You can plan your stay in the town or set up a camp near the beach and enjoy local cuisine and culture. Among the middle eastern countries, this location in Saudi Arabia is a less crowded and lesser-known destination.
Take Away
Are you excited to visit these places of middle eastern countries? They have so much to offer for every type of travellers. So, when you visit middle eastern countries next time (post current covid wave), you won't miss these places that hold eternal beauty.
Due to the ongoing Pandemic, some of the places mentioned in the blog are temporarily closed. We hope you stay safe and take all the necessary precautions to avoid Covid. With common sense and a little self-control, we can come out of this Pandemic and bring our lives and travelling back on track.
If you have visited any of these places, share your amazing experiences with our community; also, comment below if you are aware of less travelled destinations in Gulf countries.
While you are in your home, feeling isolated and locked in your cage, TPS can help you earn money by utilising your valuable opinion and time. So, Register with TPS and add extra cash to your earning.
Happy Earning. Happy Travelling!