Who doesn't want some extra cash, right? With the increased adoption of the internet, there are numerous ways to make that happen. One of the most popular options these days is taking paid online surveys. It's a super convenient and hassle-free way to earn some extra dough. So, if you're curious about how it all works, stick around, and we'll fill you in with all you need to know about getting paid to take surveys online, starting with the basics.
What Are Paid Online Surveys?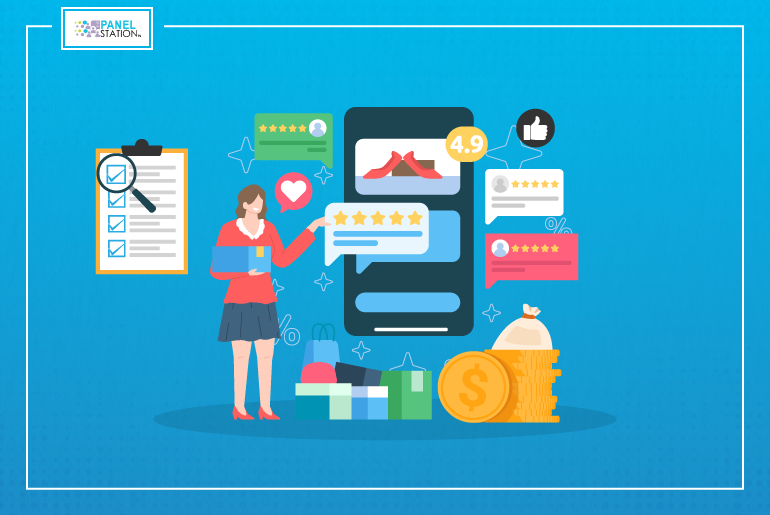 Let's talk about paid surveys. So basically, these are online surveys that companies use to get feedback on their products / services and brands from people like you and me. They want to know what consumers think about their products or services so that they can make improvements and cater to people's needs better. And the best part – they pay you for your opinions! How cool is that?
So, when you take paid surveys, you're essentially helping businesses fine-tune their offerings and improve their overall customer experience. Plus, it's a great way to make some extra cash on the side without leaving the comfort of your home.
Hence, if you are seeking for a quick and simple method to bring in some additional cash, taking paid surveys could be the answer you have been waiting for.
Now that you know what a paid survey is, let's move on to the next step –  how to start taking surveys.
How to Start with Online Paid Surveys?
Taking paid surveys online is an easy way to earn some extra cash. First, you need to sign up with a survey website or panel that collaborates with companies seeking feedback from customers. Once you register you need to log in first to create a profiler account. The profiler questions are pretty straightforward – you'll need to answer a set of questions about your interests, habits, and preferences. Profiler questionnaires are usually short and sweet, taking just about 10-15 minutes to complete. Profiling is done to provide you with the right surveys depending on your preferences, interests, and eligibility. Once you are done with profiler surveys, you will receive survey invitations through various channels such as email, WhatsApp, text, or even calls based on your profile. You can increase your chances of making more money by completing more relevant surveys. The more surveys you complete, the more money you can earn! 
It's a win-win situation for everyone involved. Best of all, you get rewarded with real cash, vouchers, or other goodies just for completing them. Easy peasy, right?
How Much Money Can You Make through Paid Online Surveys?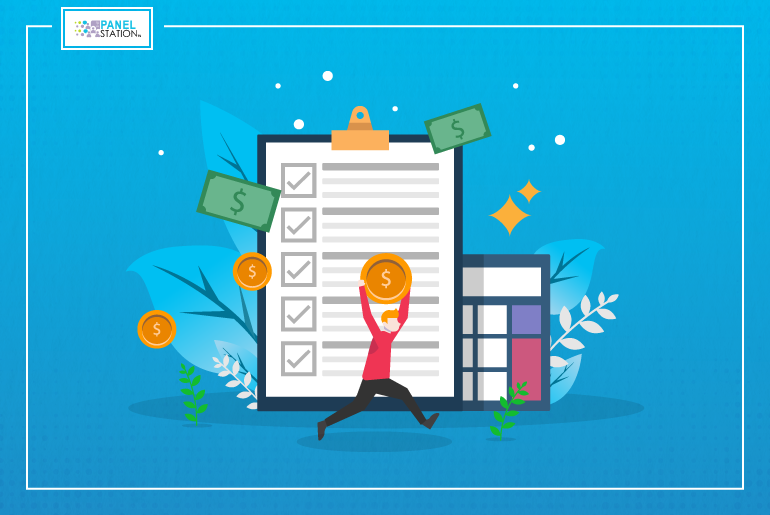 The amount of money you may make through paid online surveys may differ based on several factors, such as the length of the survey, the type of survey, and the number of surveys you will participate in. Payment for taking surveys may come in the form of digital cash, gift cards, free merchandise, vouchers, etc. Additionally, you can enter into sweepstakes to earn some more rewards. Some highly-paid surveys may provide larger payouts which can range from $10 to $50, or even more.
Are Online Paid Surveys Legit?
If you're wondering if online paid surveys are legit or not, the answer is yes! Many companies use paid surveys to gather customer feedback. There are, however, some fraudulent online survey websites which you need to watch out for. It's crucial to ensure that the survey website or panel you're signing up with is legitimate to avoid being taken advantage of.
How to Find Legit Paid Surveys?
Identifying  trustworthy survey websites may be challenging, especially in today's world, when the internet is rife with fraud and scams. The search for legitimate survey websites that can compensate you for your time and work may be aided by a few simple methods.
Search for market research companies that have been in the business for a while and have a strong reputation in the sector, as it is one of the approaches to uncovering reliable survey websites. To determine if other users have had good experiences with a specific survey website, you may also check online forums and communities for reviews and information.
Furthermore, you must exercise caution whenever you provide personal information to survey websites. If you take the necessary precautions, you may safeguard yourself and discover reliable survey websites that will pay you for your opinion.
You should also look for international certifications that validate the authenticity of the organisation. The Panel Station is one such company which has global certifications like ISO and GDPR and it takes data privacy very seriously.  
How to Stay Safe & Protect Your Personal Information While Taking Surveys?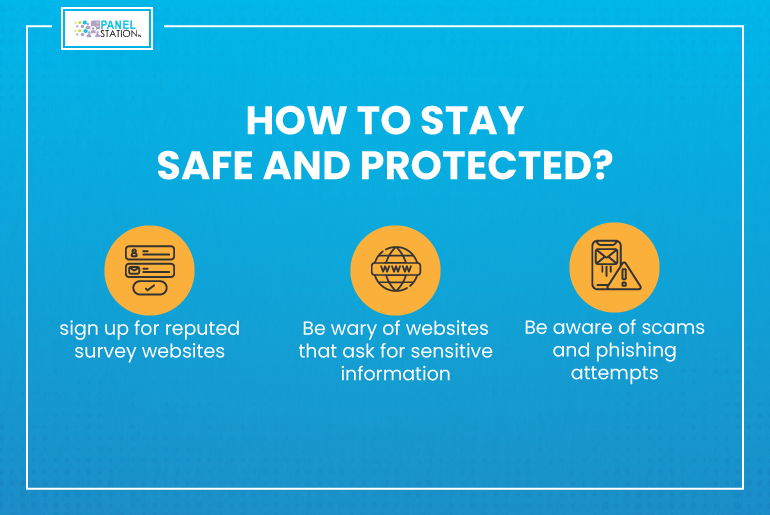 It's possible to get additional money by taking paid surveys online, but it's important to protect your privacy and be secure while doing so. Here are a few key points to remember when making decisions:
Only sign up for  reputed survey websites that have a track record of protecting user data.

Be wary of websites that ask for sensitive information like your social security number or credit card details. Legitimate survey companies do not require this type of information.

Be aware of scams and phishing attempts. Try to avoid downloading attachments or clicking on links from sites you are not familiar with.
You may enjoy the benefits of taking online paid surveys while at the same time protecting your personal information and maintaining your safety while you are online by following these easy steps.
Pros and Cons of Paid Online Surveys:
Taking paid surveys can be an awesome way to earn money in your spare time. However, like any other money-making opportunity, it has its own set of pros and cons.
Pros: 
One of the biggest advantages of taking paid surveys is that it can be done from the comfort of your own home. Additionally, most survey sites are free to join, and require no skills or investments to get started. 
Easy to start:

Paid surveys are relatively easy to get started with, as most survey sites require only basic information from participants.

Flexible schedule:

One of the biggest advantages of taking paid surveys is that you can take surveys from the comfort of your own home. You can complete paid surveys at your convenience, allowing you to work around other commitments like work or education.

Extra income:

Highly paid online surveys can provide an additional source of income, especially for those who have extra time to spare.

An opportunity to voice your opinions:

Survey companies offer surveys on a wide range of topics, giving participants a chance to voice their opinions on different issues.

An opportunity to influence future products & services:

Taking paid surveys gives you a chance to influence the decisions of major brands and companies.

No skills are needed:

You don't require any specialized skills or knowledge to take surveys and earn from them.
Cons:
On the flip side, there are some potential downsides to taking paid surveys. 
The pay is not enough to earn a living:

Paid surveys may not be enough to sustain a regular income but it can be an additional source of income. 

Time-consuming:

Completing surveys can be time-consuming, especially if you want to earn a significant amount of money. But, the more time you spend, the higher you will get paid.

Inconsistent Work:

Survey opportunities can be inconsistent. While some sites may offer regular surveys, for many other sites you need to wait for a longer time to take the next survey.
Conclusion
Taking paid online surveys can be a good way to earn extra income, but it's important to do your research and pick the right place to take surveys from. It's also crucial to exercise caution and stay away from dubious survey websites. With the right approach, paid online surveys can be a simple and easy way to make some extra money on the side.