They say that business is full of risks. Building something that you will ultimately own is a real treat. It is an entirely different journey when it comes to women or female entrepreneurs.
There is numerous woman who has succeeded in building their empire. You might be a little worried, even scared to take the risk! Especially when you are a girl, lady, a woman, we bet you must have had lectures to convince you that you shouldn't trust your instincts.
Sheryl Sandberg, COO at Facebook, once said,
"I want every little girl who's been told she's bossy to be told again she has leadership skills."
To conquer the world, follow your passion, achieve what you believe, and be the unstoppable one, The Panel Station is with you to guide you with a few tips and tricks to transition your imagination to a completely logical roadmap.
Here are a few tips for every woman who wants to become an entrepreneur starting her own business.
Always Have a Clear Vision: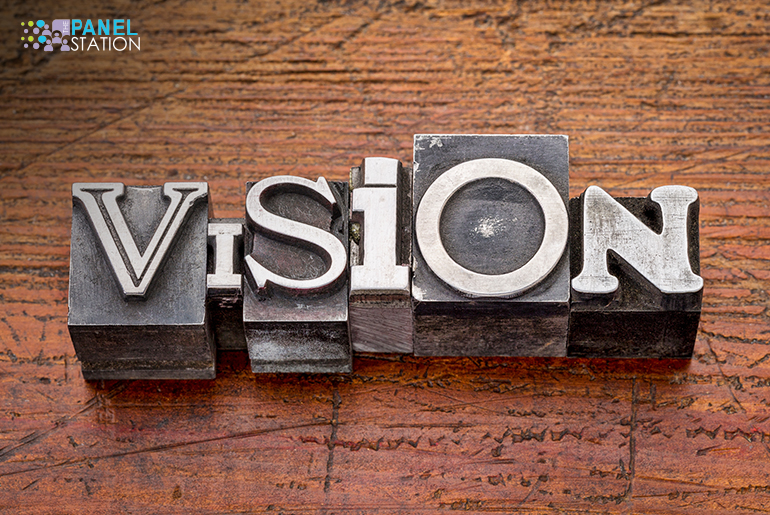 Every experiment that has apparently turned out to be a successful innovation began with a vision. The Wright brothers' vision, dream, or sketch inspired today's well-built Aeroplane. So, imagination is essential. In the same way, having an idea of what you're willing to do is the first and most important step in building a successful business.
To your inner self, ask this question. Investigate! Which industry will you choose to start your own business in? In a notebook, jot down your ideas. You might think that a few of your ideas are illogical, but be watchful! A seemingly little idea of yours could turn out to be a future-proof business plan.
Hustle Is Important:
"Strength and growth come only through continuous effort and struggle." — Napoleon Hill
It is said that in order to be successful, one has to struggle a thousand times before finding the final right path. Remember that your struggle will eventually lead to your success. In this journey of female entrepreneurship, you may fall several times, fail in certain areas, and find it challenging to discover the ultimate way; be patient and never give up hope.
Avoid Distractions to Remain Focused on Your Decision:
When people notice your personal or professional development, there will always be a bunch of people who will not miss an opportunity to cast an evil eye. They will undoubtedly devise stratagems to divert your attention away from your goal and toward something else.
Even if you get a lot of rejections or negative feedback on your products or plans, never be deterred by these obstacles. Take all criticism in stride and keep moving forward to achieve your goals. Work on yourself, correct all of your errors, learn from rejections and negative feedback, and eventually, you will become a more focused and powerful woman entrepreneur.
It Is Important to Maintain Consistency: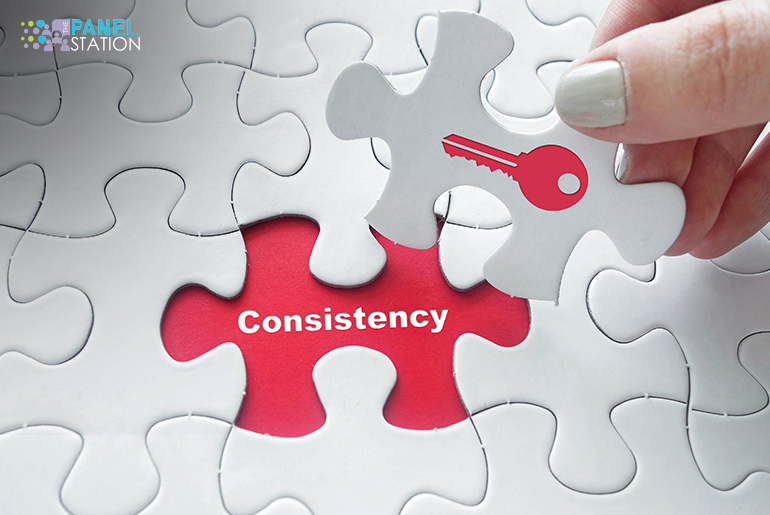 "Slow and steady wins the race" – Robert Lloyd
You might recall a famous story about a tortoise vs rabbit race if you go back far enough in your memory. Then it would help if you also recalled the tortoise's victory in the race. We're sure you remember how we were all told to be steady in life? You don't need to do anything; instead, follow your plan. Keep doing what you're doing to become a successful woman entrepreneur.
When a business is in its early stages and doing well, this situation can arise. People overestimate their abilities, lose control, and become inconsistent, allowing the win scenario to devolve into a disaster.
So, keep this mantra in mind: "Overconfidence is a curse, but consistency is a blessing."
Target Audience or Customer:
The final and most important tip for becoming a successful female entrepreneur is understanding your customer or target audience. Understanding 'what they want and how they want' can solve half of your problems. You would most likely gain confidence in your ability to provide the best service to your customer. The revenue will increase as a result of the increased sales.
Ultimately, be proud of your achievement. The former COO of Facebook said, "You will be defined not just by what you achieve, but by how you survive."
If you want to succeed in business, you should always try to establish a rapport with your customers. Make an effort to get to know your customer. Don't skimp on product quality because, in the long run, customers become loyal to any brand or product based solely on product quality. Only quality keeps customers coming back in the long run.
Last but Not Least…
Be wise and start your journey right away! Because it's either now or never. Let the rest of the world think what they want. You do not need to alter your plans in order to consider others. It is time to become a free-spirited bird and fly high in order to achieve your targets. It is your time, and it is the time of every woman who aspires to be a woman entrepreneur.
Obstacles will continue to appear, and people will continue to inquire how a woman can build a business. What will people think if you quit your job and start your own business? Look, a homemaker is going to be an entrepreneur!
Many more comments will be made behind your back; be courageous in letting those comments go in order to maintain your self-esteem. Be the woman of your dream; Be you.
The Panel Station will be there for you every step of the way until you achieve your goal. Tell us about your business plans in the comments section below. We will be delighted to hear about your successes and be there for you during your difficult times.
"Oh, Women! Catch Your Dreams!" 
The Panel Station honours all women who aspire to be entrepreneurs, are entrepreneurs or are always the rock of someone else's journey to becoming an entrepreneur.