The holiday season is always a special time for both people and brands. This one time of the year is about spending time with loved ones, eating elaborate feasts one day after another, and making the most of the sale. Buying behaviour on holiday is different than the other times during the year. Owing to a high demand and supply chain, the season is among the busiest and the most profitable seasons of the year. But really, why do people buy more during the holiday season? Let's find out what influences buying behaviour on holiday and why most companies look forward to tripling their sales during this time.
The Season Comes Exciting Offers: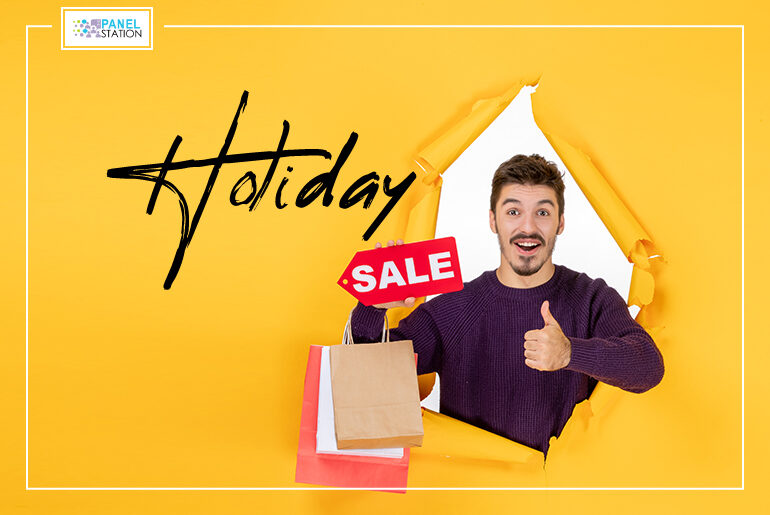 Most brands roll out coveted offers that allow consumers to save big. Deals such as half off, buy 1 get 1, exclusive coupons, or discounts during Black Friday deals add more to the shopping experience. It is very difficult to give up on those lucrative deals. There is a lot of expenditure during the season every year. Getting gifts for loved ones, bulk shopping for all family members, home decor, upgrading electronic appliances and food items, and luxurious expenses are all on the rise. Most people look forward to purchasing during this time to enjoy exclusive offers.
The Season of Giving Influences Buying Behaviour: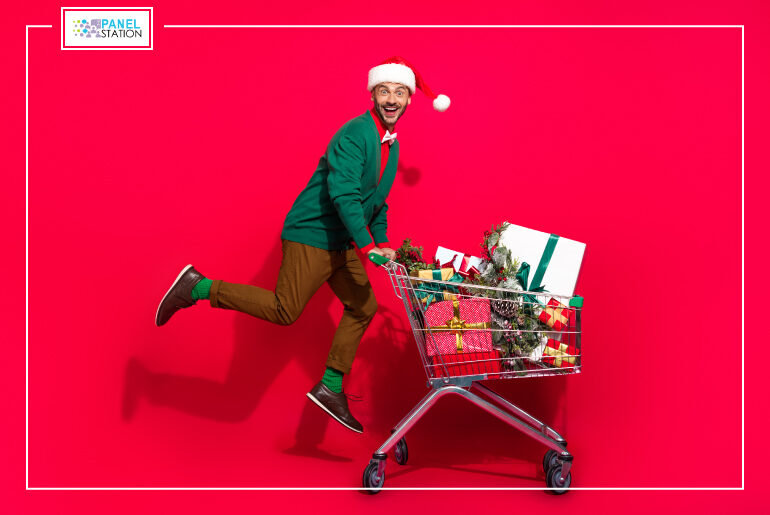 Apart from birthdays, weddings, and anniversaries, holidays are the only time in the year when people buy things for others as gifts. Gifting and donations are standard during the season. According to a poll by Gallup in October 2022, adults in America spent more than $900 on gifts this year. Charities and donations also increased, as Christmas is the season of giving. Gifting is not limited to friends and families. Gifting traditions in workplaces like Secret Santa have grown over the years. This is an added expense compared to other months of the year. But, with an added income from The Panel Station, you can spend less on gifts and maximise your earnings.
Advertising Influence Buying Behaviour on Holiday: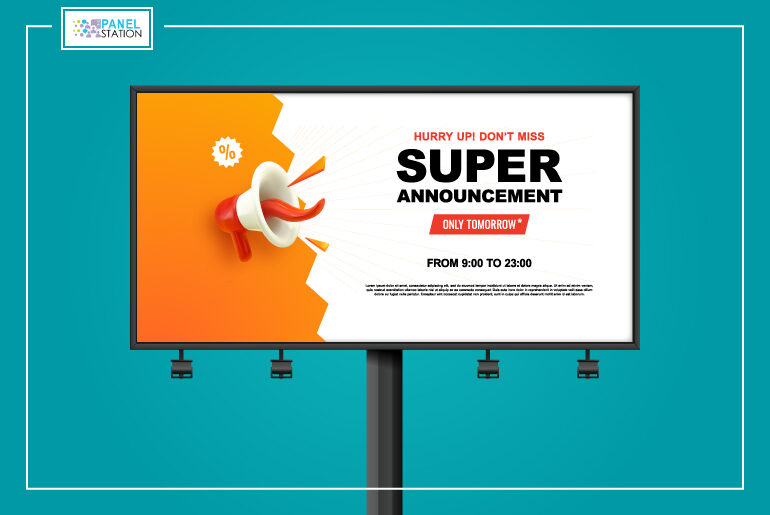 Most businesses spend a lot of money on advertising between Thanksgiving, Christmas, Diwali, and New Year to drive attention to their exclusive deals and influence buying behaviour on holiday. As a result, people spend more money, especially on impulse purchases, and increase the sale figure. Brands make most of their money around this time, compared to other months in the year combined. Be it the supermarket where you get groceries or an Apple store where you would get the latest iPhone, you are being wooed into spending your money everywhere you go.
The Holidays Are a Special Time:
Advertising and seasonal offers work wonders, but nostalgia works best when it comes to the season. Everyone has special memories from the time spent during this time with friends and family. Many people have unique traditions like dining out on the first day of the year, getting gifts for each other during Christmas, decorating the house together, wearing new clothes, and celebrating the New Year together. Some people also have the tradition of going on vacation. All these significantly affect buying behaviour on holidays, especially in the travel industry. However, it's not always when you have to spend money on vacations. If you have a trip planned during this time, there are ways to make money while relaxing.
Social Media Plays an Important Role:
Everybody is spending during the season. Some may be a little less, some a little more – but spending is common across all classes. The social pressure of spending money just because everyone is spending is a huge driving factor influencing people's purchasing power. Since social media has come into the picture, the pressure to be liked and accepted in society has also increased. People want to flaunt their gifts online and in social gatherings, which has only contributed to changes in buying behaviour on holiday. If you want to spend on the next season without worrying, become a part of our panel and get exciting vouchers across countries which you can spend however you want. Read more to know how.
The Ease of Buying in Today's World:
Even during the pandemic, when shops were closed, there was an 8.3% rise in holiday shopping. One can just add to the cart from the comfort of their couch and have things delivered to their doorstep. Shopping has become the easiest thing to do, with all brands opening an online store to simplify the process. Additionally, online deals act like icing on the cake. Many people like to shop online as they can explore different varieties and buy from places that may be far away from in-store shopping. Given how easy it is to purchase things today, the buying behaviour on holiday only grows ten folds.
The Joy of Spending During Holidays:
Call it the spirit of the festival or just the release of happy hormones; this season is joyful. To experience the sheer happiness of making loved ones overwhelmed with joy, we often go the extra mile. Even buying different outfits for oneself to dress up for all the parties and social gatherings makes one feel good. People with good purchasing powers don't mind spending a lot to have an enjoyable experience. Ultimately, the goal is to have quality time with loved ones.
COVID-19's Effect on Consumer Behaviour Trends: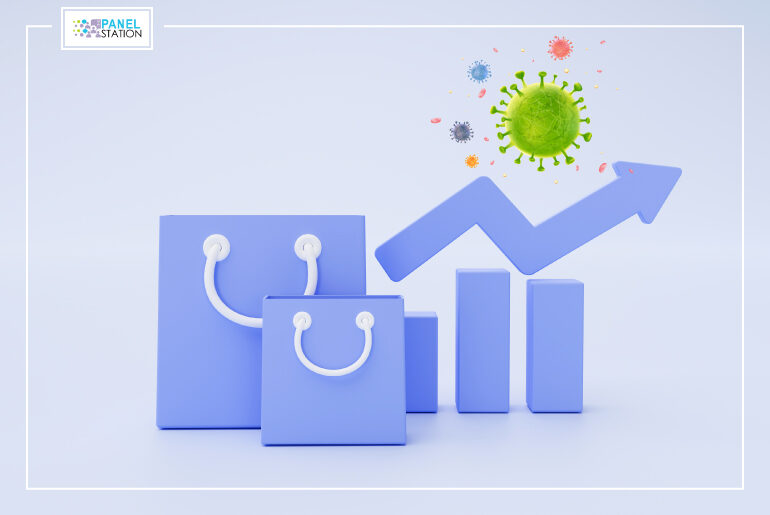 People have yet to be able to celebrate festivals as they did before since 2020. The pandemic has changed people's purchasing behaviour. The importance of celebrating festivals with loved ones has become the top priority for people. In the spirit of the season, especially after witnessing how depressing isolation can be, people don't mind going over budget. COVID-19 has affected people's buying behaviour on holiday, as the overall expenditure has increased over the last two years.
Want to make the most of this festive season? Here are some tips and tricks to get the best value for your money:
Set aside the amount you want to spend during the season and try only to cross the limit if extremely necessary.
Look out for the best offers wherever you go. Most brands will have seasonal offers to drive buying behaviour on holiday. Take advantage of that.
Plan all your expenditure well in advance so that you don't end up paying extra at the last minute. It will help you save more.
Buy things online. You will get the best discounts with maximum savings without moving a muscle.
Keep a budget cap on all the gifts that you have to buy. This will reduce your expenses significantly.
Register on our platform to get rewards in vouchers or cash. Earn more and spend it on all the things you love.
On an End Note:
With all these expenditures, there is a way for you to enjoy the things you want without spending a penny from your wallet. No matter what your buying behaviour on holiday is, we are here to pay for it. Register on our free platform and answer surveys based on your interests, like travel, food, electronics, etc., and get exciting rewards. Accumulate reward points in your survey account and redeem them in your preferred voucher or cash. Eventually, you will pay either zero or less for shopping. So, why wait? Start earning for next season's sale and get ready for shopping.