We are aware of how the environment and Earth are suffering due to humans' unrelenting overuse of resources; restoration and conservation are the only practical solutions to save the planet. Sustainable business practices are considered great initiatives by industry leaders to protect nature. 
 On the contrary, "Only 0.2% of companies were strongly aligned to the UN Sustainable Development Goals – a plan to create a more sustainable future by 2030, with 193 countries on board." – Reported By World Economic Forum, 2021.  
Over the past decades, businesses' behaviour has transformed to impact the environment positively. This is undeniable that not all sectors are actively implementing United Nations Sustainable Development Goals. However, on the brighter side, human behaviour is majorly shifting toward sustainable living, allowing major industries to adopt sustainability into their business. To accomplish the global agenda set by the UN, numerous organisations have already begun to move in the direction of sustainable development, making the green initiative their businesses' core responsibilities. Citing a few examples –
McDonald's:
One of the most well-known brands in the fast food sector, McDonald's, is doing a lot to conserve energy by introducing sustainable business practices. The organisation, in particular, uses energy-efficient appliances, which reduce energy waste by 25% during commercial operations. Not only that, but it has also declared that by 2025, it will replace all of its foam packaging with materials that are entirely renewable or recyclable, boosting its eco-friendly activities.
Starbucks: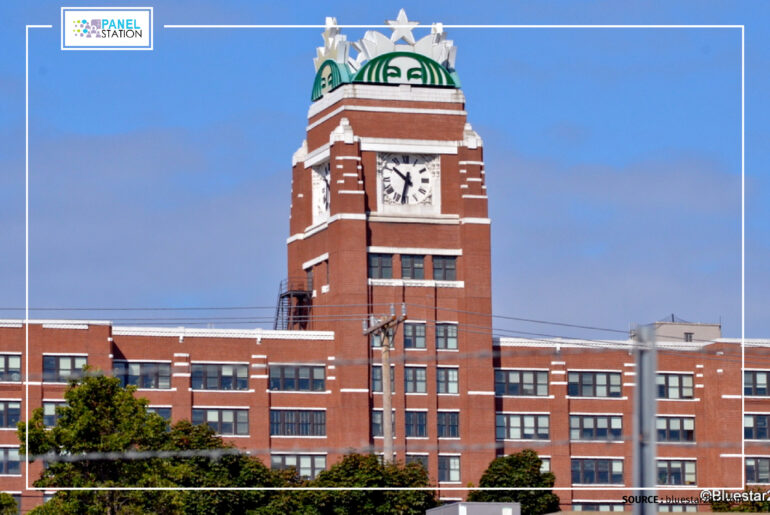 Starbucks is constantly introducing materials made from renewable resources and building a sustainable infrastructure for complete waste management. This American coffee shop has already taken a significant step by using paper cups that are disposed of according to the bin-to-hand-to-bin method. Additionally, it continues to carry out many environmental programmes in collaboration with many environmental groups, one of which is the Earthwatch Institute. One of the critical measures in achieving sustainable company objectives is its most recent partnership with Samsung.
Intel: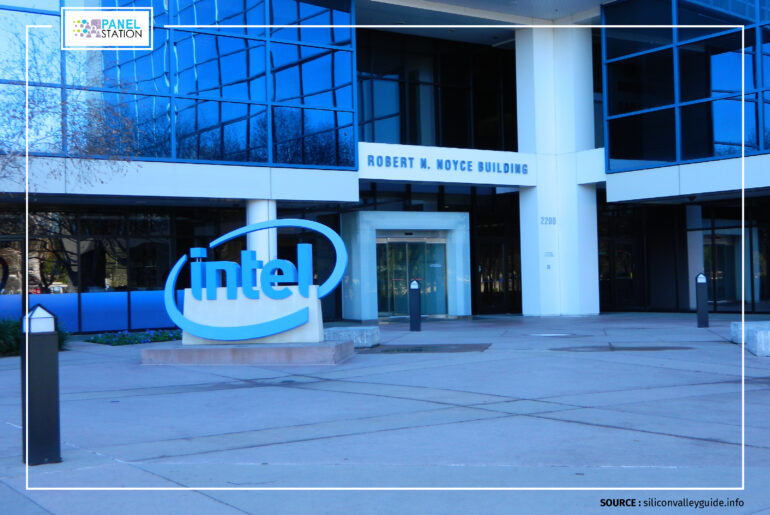 Since 2008, Intel has tied a portion of each employee's variable pay—from front-line staff to the CEO—to the accomplishment of environmental sustainability metrics in the areas surrounding energy efficiency improvements to reduce carbon footprint and enhancements in environmental leadership reputation metrics.
Dell:
Dell, one of the leading manufacturers of laptops and desktop computers is the pioneer in the safe disposal of its products via a successful recycling programme. It recognises the value of sustainability in business and in order to achieve its aim, the company has launched several initiatives that promote sustainable business practices and lower overall e-waste production. 
Google:
When you work for sustainable business goals, nature benefits beyond your imagination. Being a household name in the corporate world, Google's actions inspire others to follow suit. By reducing its energy use and assisting green energy projects, the company is able to exert great influence over its customers and users to become more environmentally friendly. For instance, Google has built the most energy-efficient data centres in the world and actively promotes the need for energy efficiency by using renewable energy sources, and clean energy solutions. By purchasing and putting up a large number of wind turbines and solar panels, Google has supported and funded green energy projects worldwide.
Borderless Access:
Humans are plundering natural resources, and their unregulated usage weakens the planet from the inside out. Borderless Access, a global market research firm and the parent company of The Panel Station, has introduced sustainable business practices within the organisation, such as:
1. Proper Waste segregation.
2. Sensor-based lights to reduce electricity consumption.
3. Sensor-based taps in all areas to conserve the water.
4. Contribution to STP in collaboration with ETV.
5. Usage of paper bin bags instead plastic bags.
The leaders of Borderless Access have the vision to implement sustainable business practices in the ambit of their corporate goals. 
"We have observed that market leaders are focusing on sustainable growth for their businesses and embracing and promoting eco-living as a corporate culture. The company continuously focus on the solution, not the problems. We hear about abnormal weather conditions from our colleagues across the globe, and we wonder how we can move in the direction of sustainable growth and carbon neutral initiatives. In past years, we have made important investments in our waste management practices and actively working with various grass-root NGOs in Africa & Asia and creating awareness of environment-friendly practices"
"Numerous organisations are moving to sustainable growth and carbon neutral initiatives. As a global insight & analytics firm, we ensure recommended waste management practices are implemented at work and also collaborate with NGOs on an annual basis to plant & grow trees to reduce our carbon footprint and work towards nature conservation. At an individual level, I practice waste segregation and management at home, including composting the wet waste. I also ensure that all family members use bags that are sustainable and recyclable only. Usage of plastic or one-time use of plastic items is minimised as far as possible."
Our organisation has adopted numerous environmentally friendly practices in the past and we will keep expanding it in the future.
As a wrap,
Climate change and global warming are affecting one and all. When industry leaders come together to solve these problems and commit to building sustainable solutions, the benefits that come about will allow future generations to survive and thrive. After all, Earth is not just for those in it but also for those who are going to replace us in the future.